Maddon backs McGee, despite recent stretch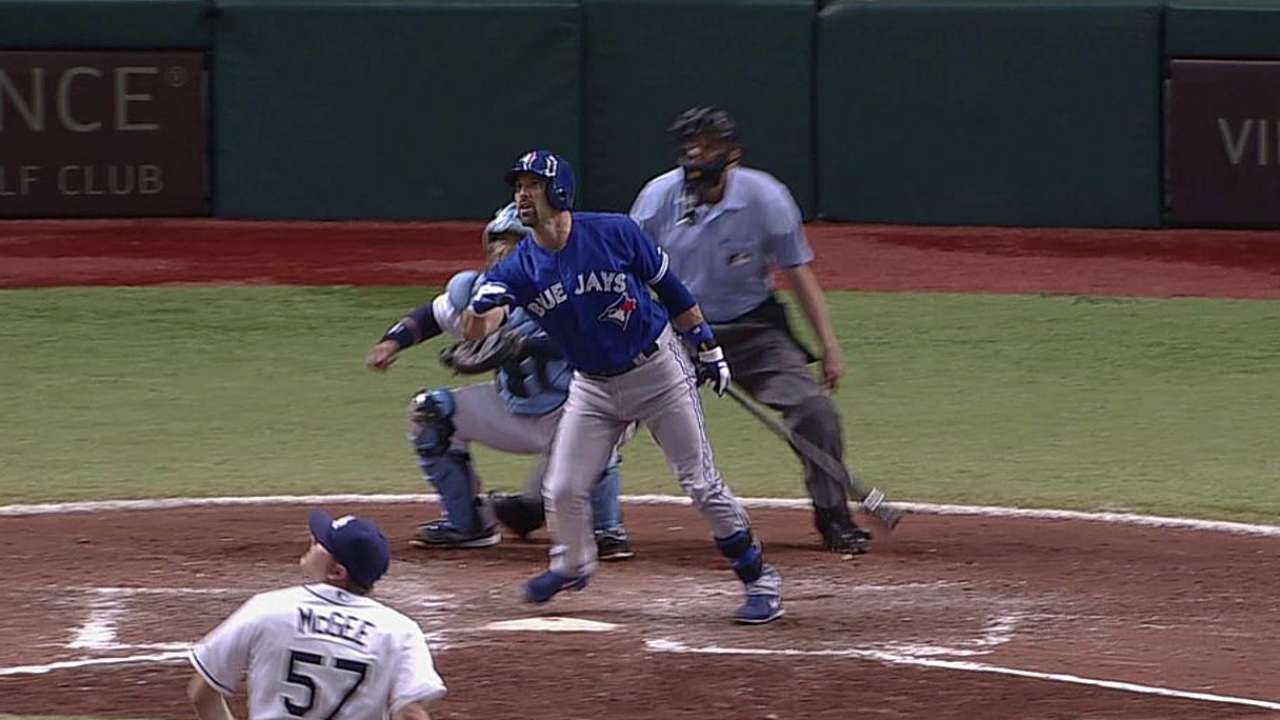 ST. PETERSBURG -- Jake McGee surrendered a two-run homer to Mark DeRosa in the sixth inning of Monday night's 8-7 loss to the Blue Jays, which added to the left-hander's recent streak of woes.
In McGee's last seven appearances, he has allowed eight runs on 12 hits, five walks and two home runs in 5 2/3 innings. In the process, his ERA has swelled to 10.64.
Such results are in vast difference to McGee's 2012 numbers, when he was overpowering while posting a 5-2 mark with a 1.95 ERA in 69 appearances.
"The biggest thing I would say is location of the pitch more than anything, without getting too specific," said Rays manager Joe Maddon, while defending the hard-throwing McGee. "The thing he did last year that was so good was that the location of his fastball was probably better per hitter than it's been this year. But believe me, look at the base hits he gave up last week in Kansas City and the one he gave up last night to [Maicer] Izturis. I would like to find out the last time DeRosa hit a home run down the right-field line.
"That's what I'm saying, your patience gets tested and all of a sudden you want to look for maybe something that's not there. I don't want to fabricate answers. I actually like the way he's throwing the ball right now. I think if he threw it in better spots in the strike zone, I think he'd a little bit more successful. Otherwise, he's had a lot of bad luck."
Maddon told reporters that he gave McGee a "big hug" on Tuesday and McGee "totally understood."
"[McGee] knows that he made good pitches," Maddon said. "He knows that he's throwing the ball well. He knew that it was kind of unfortunate and he truly needs to file [Monday night] as quickly as he can. It's not always going to be an oil painting. He's going to give up a line drive that's going to be caught one of these days and everybody's going to say what a great job he did after the game.
"This game is really unforgiving and you have to be pretty tough to play it -- especially when you play every day. These guys are tough mentally and all they need now is your support. They don't need any wishy-washy stuff coming from the manager's office."
Bill Chastain is a reporter for MLB.com. Adam Berry is a reporter for MLB.com. Follow him on Twitter at @adamdberry. This story was not subject to the approval of Major League Baseball or its clubs.