Scott feeling 'pretty good,' likes Rays' lineup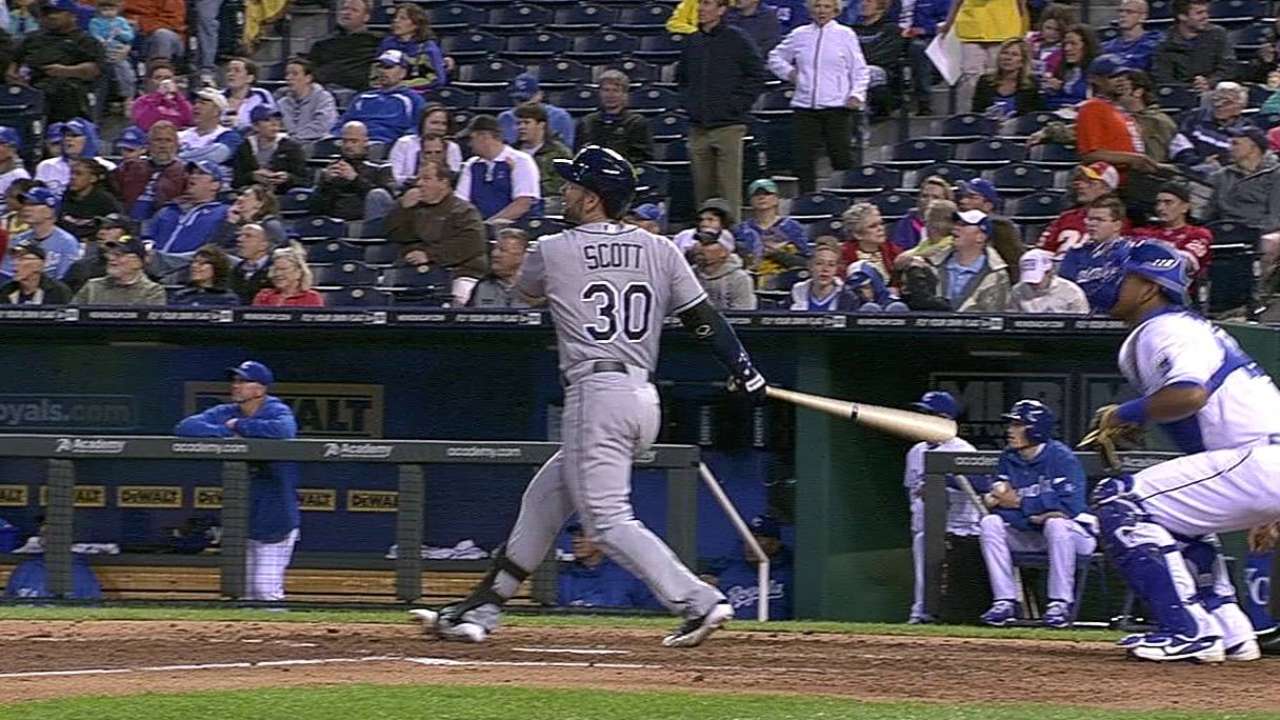 ST. PETERSBURG -- Luke Scott has been back with the team a week after missing the first part of the season with a right calf strain. The Rays' DH entered Monday night's game hitting .444 with one home run and two RBIs.
"I'm feeling pretty good," said Scott, noting that it's the best he's felt since hurting his right shoulder in 2011 while with the Orioles. "Obviously, because I'm in full health, my shoulder's healed up. I'm where I'm able to hang in like I used to and stay in and drive everything."
Scott likes the way the team's lineup is rounding into form.
"Our lineup is versatile, our lineup is balanced, there's a lot of things we can do," Scott said. "I'm back in the lineup again, which I'm glad about, and I'm thankful to be back so I can help contribute and hopefully provide some run production and power from the left side."
Few expected the Rays to be as prolific with the long ball as they have to this point of the season, hitting 38 home runs in their first 32 games. But Scott said he was not surprised by the home runs.
"If you look at the guys in this room who are in this lineup, they've proven that they can hit the long ball," Scott said. "So it's no surprise. I could understand that if it was somebody who hasn't done it at this level and goes in and starts wailing away homers, then you might say, 'I didn't expect to see that coming.' But guys who have had success in this game, that have proven they can hit the long ball. It doesn't surprise me."
While homers are up, strikeouts are down this season, which has Scott thinking that the combination of hitting home runs and not striking out will eventually prove to be a really good thing.
"There's no doubt about it, that's why I'm excited about the way we're going," Scott said. "Offensively, we are doing a better job than in the past. We're working counts, pitchers' pitch counts are up. We're hitting balls into the gaps. We're getting on base. We're working walks. Putting pressure on the defense. We're not striking out as much. We are capable of hitting the long ball, and we've done a little bit of that."
Bill Chastain is a reporter for MLB.com. This story was not subject to the approval of Major League Baseball or its clubs.