With new confidence, Lobaton back in lineup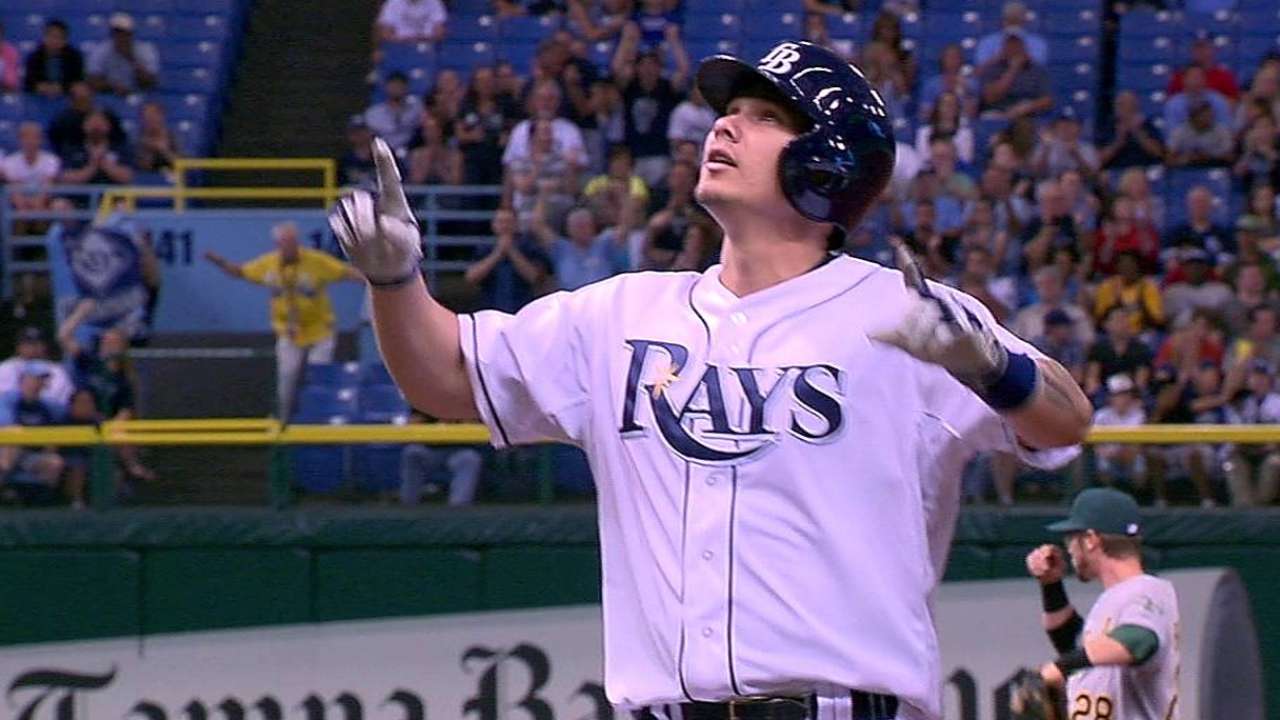 DENVER -- Jose Lobaton was back in the Rays' lineup and behind the plate Sunday, earning the start in two of the three games in Colorado. Lobaton has caught 13 games for the Rays, and the team was 7-5 in his starts heading into Sunday, while posting a 6-11 record with Jose Molina behind the plate.
"He's been more consistent, because, I believe, he's arriving at that stage as a player where he believes he belongs here," manager Joe Maddon said of Lobaton. "It's no longer survival. He's got a calm about his game right now, which is good. You can see it in his at-bats."
It also showed up in a big situation Friday night, when Brandon Gomes was facing Jordan Pacheco with the bases loaded and two out. Gomes threw a ball in the dirt, and Lobaton's stop saved a run and enabled Gomes to strike out Pacheco and strand the runners, keeping the game tied until the Rays finally won it in the 10th.
"I thought one of the biggest plays of the night was blocking that pitch in the dirt and preventing a run from scoring," Maddon said. "That was outstanding. It was a very critical moment."
Owen Perkins is a contributor to MLB.com. This story was not subject to the approval of Major League Baseball or its clubs.