Maddon hoping Rays trend upward at home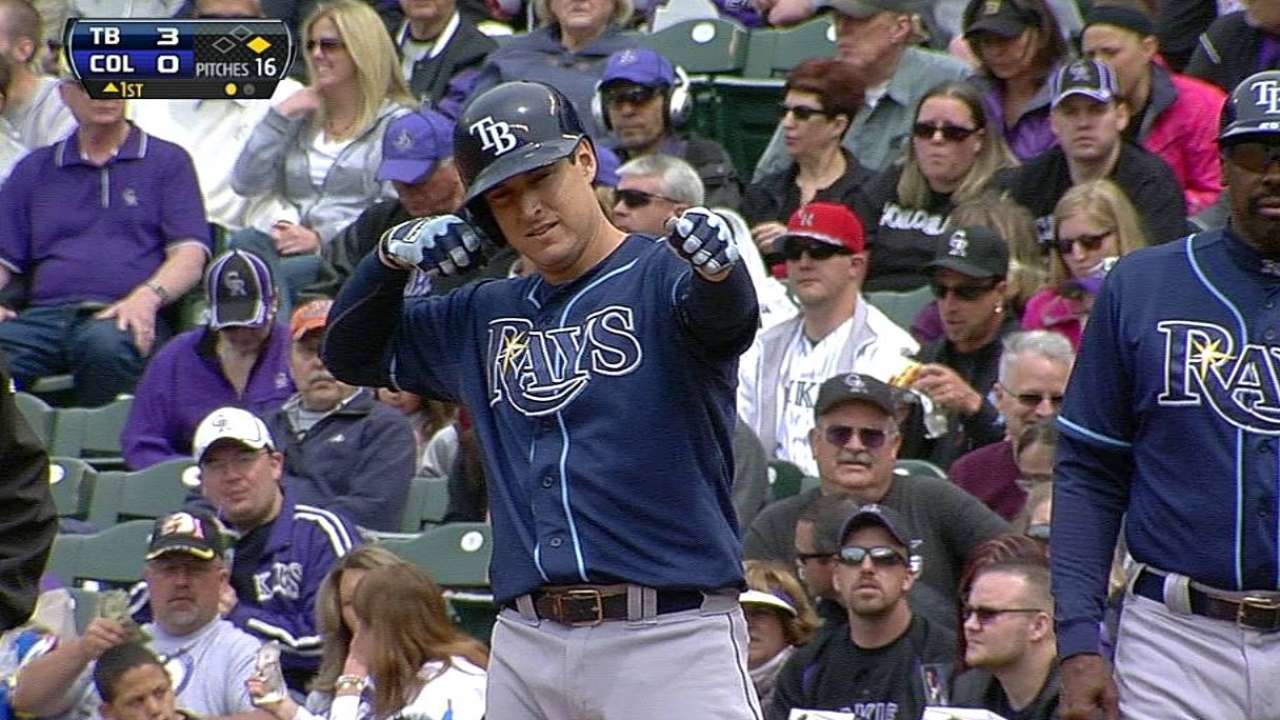 DENVER -- The Rays have played only five more road games than home games, but after spending 22 of the last 28 days on the road, they are ready to head home and find their rhythm again.
"The routine's been difficult, but we're better than that," manager Joe Maddon said. "We have to play better on the road. The game has been inconsistent for us. We started out not hitting; we're not pitching as well right now. The defense has been relatively consistent. We have to play a better brand of baseball, and we're very capable."
The Rays' defense remains among the best in baseball, ranked sixth in the Majors with a .990 winning percentage. As far as consistency goes, the team made only 11 errors in its first 29 games, and never two in one game. Last season, the Rays had 20 errors after 29 games, include six multi-error games.
Tampa Bay entered Sunday hitting .245, fifth worst in the American League, and it showed a 4.35 ERA, fourth from the league cellar. But the team had a 3.50 ERA in its 12 home games.
"I want to believe that we can get out pitching back in order in our ballpark," Maddon said. "That's one of the things that I'm looking forward to. We don't win unless we pitch like we can, and we have not pitched like we can up to this point. We need to get that back right. I like where the offense is trending right now up and down the lineup. I like the defense. I think the biggest difference on the negative road trips is that we have not pitched to our normal level. Maybe in Boston we did, but overall we have not pitched to our normal level, and we've got to get back to that, because that's how we're going to win 90-plus games."
With a 10-game, 11-day homestand starting Monday, the Rays have a chance to find their rhythm and establish momentum for the first time since the Grapefruit League wrapped up.
"It's a carryover form the conclusion of Spring Training," Maddon said of the team's inability to get clicking on all cylinders. "Everything's just a little off; it's just not quite there. "It's not attitudinal. Things just aren't working. David [Price] hasn't pitched his best ball to this point. And he will. Some of the hitters have been up and down; some of them are starting to look better right now. You just got to stay with the boys, keep a consistent message, and it will turn around."
Owen Perkins is a contributor to MLB.com. This story was not subject to the approval of Major League Baseball or its clubs.