Price's parents make Denver a Segway stop
Rays ace considering buyng machines for them to use on ballpark jaunts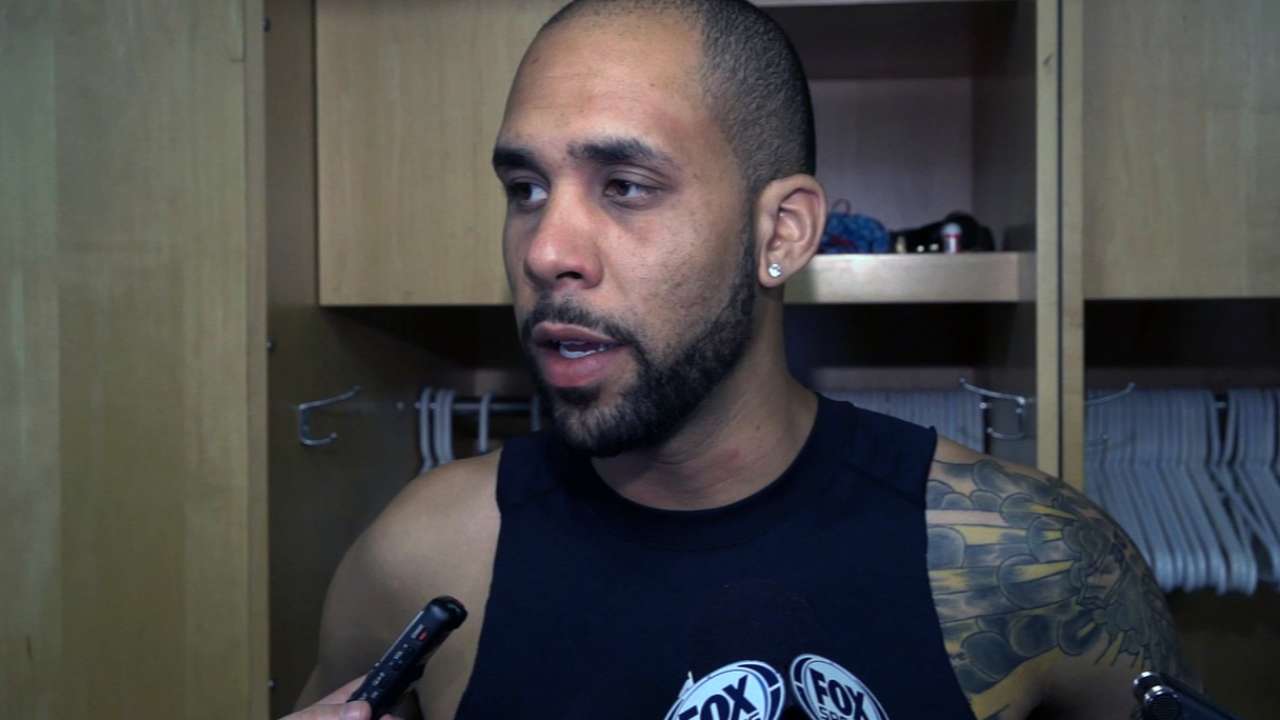 DENVER -- While reigning Cy Young Award winner David Price was eager to reacquaint himself with Coors Field on Saturday, his parents took advantage of the road trip by getting to know downtown Denver through a growing tradition they're establishing when they travel to see their son.
"Every city they go to, they go on a Segway tour," Price said. "They wear helmets, the whole deal. It really caught me off-guard the first time they did it. I got the picture of my parents standing on the Segways with their helmets. I do feel like you have to have some sort of coordination in order to be able to do that. My parents were both very athletic whenever they were young, but that was multiple years ago, and I haven't seen them do a whole lot of athletic things in the past."
Price said it was the seventh Segway tour his parents have taken in big league cities where he's pitching, and he's even considering getting them a Segway, a two-wheeled self-balancing personal transport, after Royals ace James Shields encouraged him to get them a pair when the Rays saw their old teammate in Kansas City earlier in the week.
Shields recently purchased one for his new teammate, Jeremy Guthrie, who traded his uniform number for a new Segway. Price took it for a ride at Kauffman Stadium, and fared a bit better than his first time riding the modern device.
"I hopped on one in the Yankees' tunnel, when you go downstairs and they have two Segways for the police officers," Price said. "I guess they feel super safe there, so they left the keys in. I looked at it and the lights were flashing green, so I knew that meant it was on.
"It was parked about [a foot] from the wall. I hopped on, and leaned forward a little bit and it just crashed right into the wall. I hopped off, and a couple of the workers there, they saw me, and they were dying laughing."
Price's only reservation about providing a pair for his parents was the possibility of interrupting their exercise regimen.
"My dad walks 10 miles a day," Price said. "They're so big into exercising right now, because my dad got taken off his diabetes medicine and it's a big thing for him to be able to work his body back into the shape that he needs to be -- to be able to clear to be off all his medicines. He's really pumped about that, and I don't want to buy him a Segway and then he doesn't walk any more he's just riding a Segway."
Owen Perkins is a contributor to MLB.com. This story was not subject to the approval of Major League Baseball or its clubs.