Price: 'I said everything I need to say' about ump issue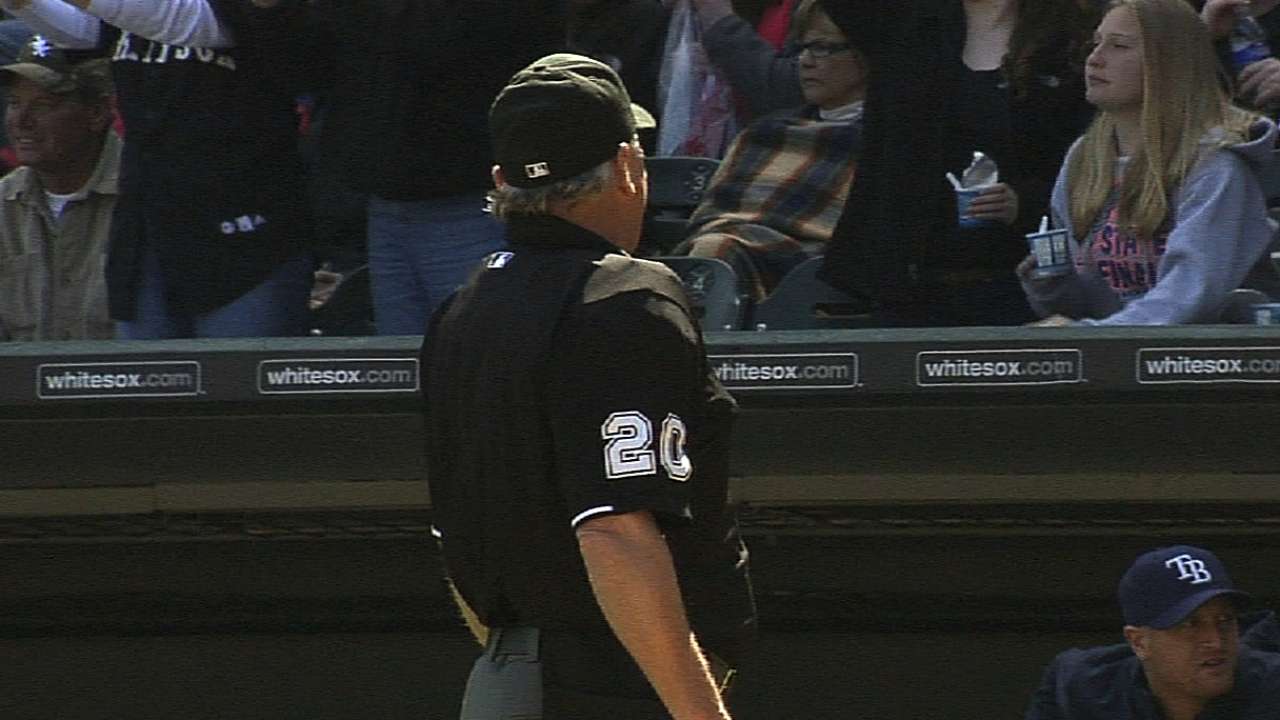 KANSAS CITY -- David Price and umpire Tom Hallion exchanged words words after Sunday's game when Price accused Hallion of using an obscenity when telling the Rays left-hander to throw the ball over the plate.
After the game, Hallion responded to Price's charge by telling a pool reporter: "I'll come right out bluntly and say he's a liar."
Prior to Tuesday night's game against the Royals, Price told reporters, "I said everything I need to say."
Price did not know if he was going to be fined for any of his actions, nor did Rays manager Joe Maddon, who noted that Matt Silverman and Andrew Friedman, the Rays team president and the Rays executive vice president of baseball operations, were handling the matter with Major League Baseball.
Price was asked if he thought Hallion should be disciplined.
"You can't talk to people that way, period," Price said. "That was my whole thing. It wasn't the strike call. It wasn't any of that. It had nothing to do with the calls he made. It was what he said."
In regard to Hallion calling him a liar, Price responded: "I'm not a liar. I'm not a liar, period."
Bill Chastain is a reporter for MLB.com. This story was not subject to the approval of Major League Baseball or its clubs.