Scott feels healthy, ready to go in first game off DL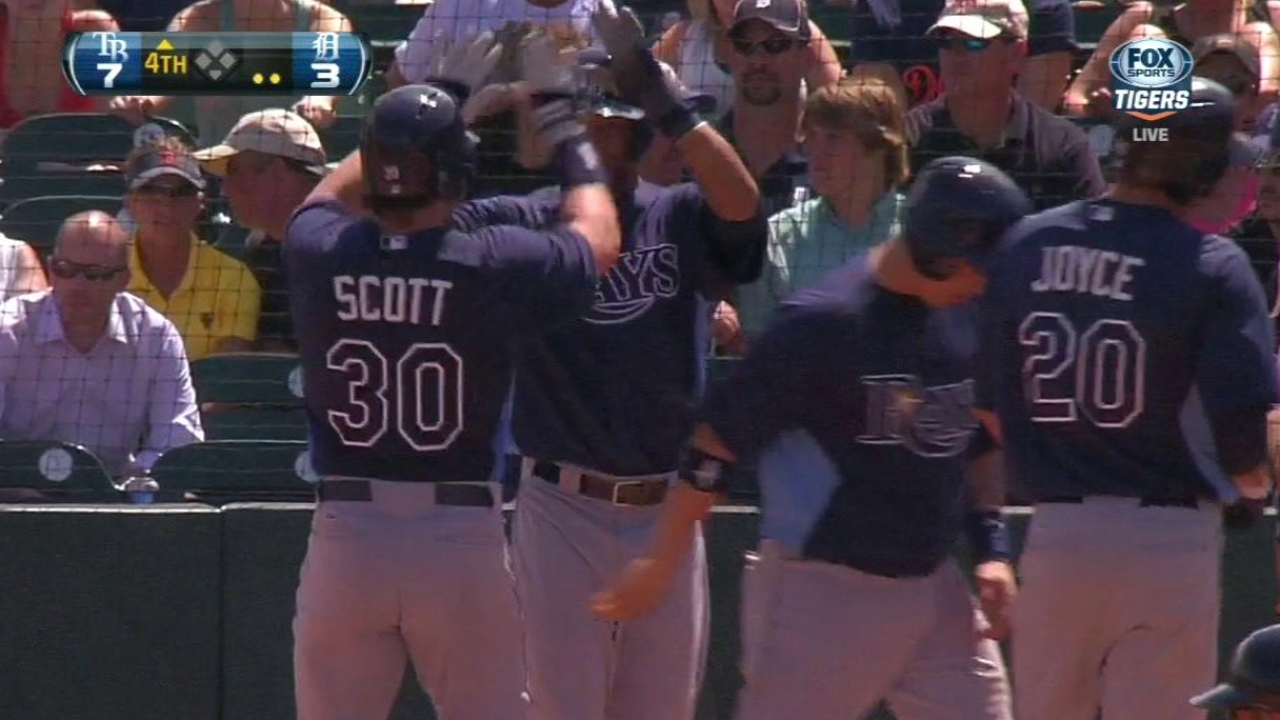 KANSAS CITY -- Luke Scott was activated from the disabled and in the lineup for Tuesday night's game against the Royals.
To make room for him on the 25-man roster, Shelley Duncan was designated for assignment.
Duncan hit .182 with two home runs and six RBIs in 20 games for the Rays this season.
Scott, who had been on the disabled list all season due to a right-calf strain, went 4-for-18 with a double and two RBIs in five games while on a rehab assignment with Class A Charlotte.
"Luke was ready to come back, and Shelley had come up because Luke had gotten hurt," said Joe Maddon when asked to explain the move. "There really wasn't any other choice at this particular time. I will say this about Shelley: I mean, you look at his batting average and his numbers -- they aren't the greatest. But this guy hit the ball a lot better than that, I thought."
Scott noted that the combination of having his leg feel healthy and being able to "get on the fastball" told him he was ready to rejoin the club.
"They asked if I was ready to go, and I said I was ready to go," Scott said.
Scott allowed that his return could go either way in terms of immediate results.
"Baseball's a difficult game. Hitting is not easy," Scott said. "For me, it's Opening Day. Sometimes it takes some at-bats to get locked in, but sometimes guys start off the season hot. You can't put your finger on it and dictate exactly how it's going to go. Let's just see how it plays out."
In typical Scott fashion, he pointed out that he's not yet ready to "run from a grizzly" but he could "leg out" a double.
Bill Chastain is a reporter for MLB.com. This story was not subject to the approval of Major League Baseball or its clubs.