Rays hope Molina, Escobar can play Tuesday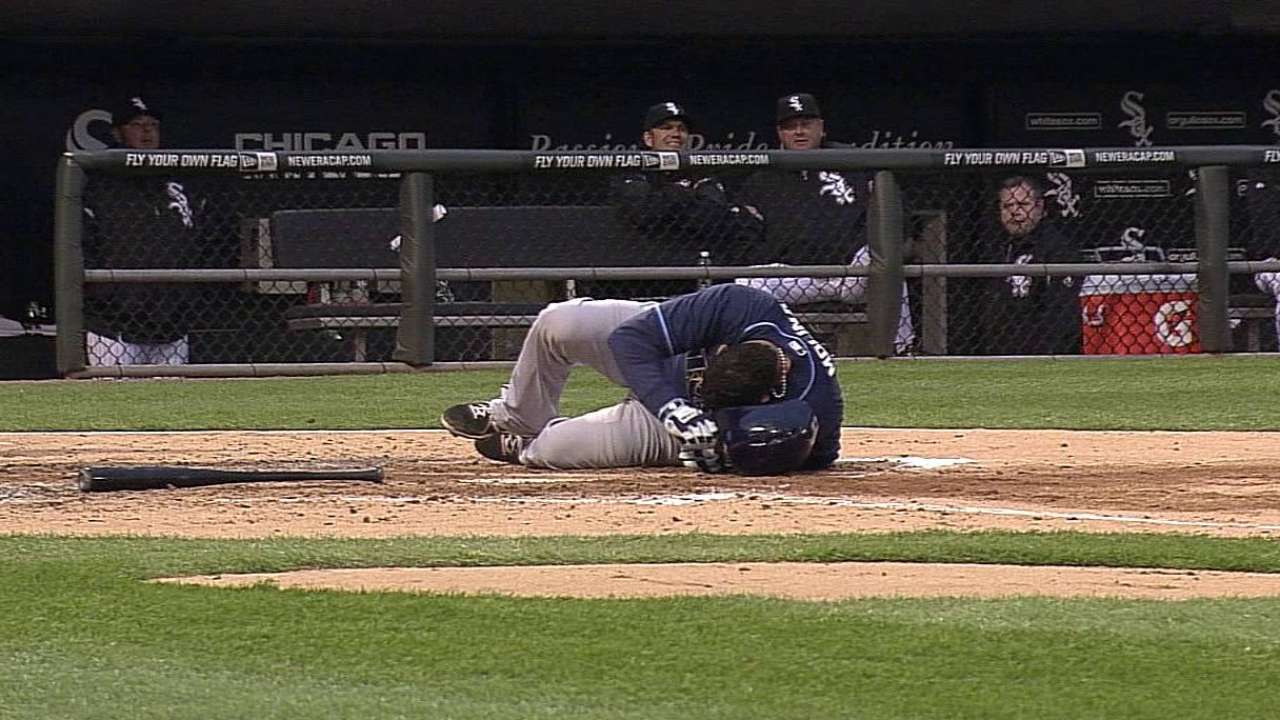 CHICAGO -- After being hit just above the right knee by a pitch on Saturday night, Rays catcher Jose Molina wasn't in the lineup Sunday against the White Sox, but was available in an emergency.
"Molina is sore today, but he's able to play if we need him," manager Joe Maddon said.
The Rays have a day off Monday, so the hope is Molina will be back in the lineup Tuesday night in Kansas City.
In other injury news, shortstop Yunel Escobar continues to progress from tightness in his right hamstring and remains day to day. His return to the lineup is unknown.
"Escobar took some ground balls earlier," Maddon said. "I don't know. He's doing well. Hopefully, he'll be able to play Tuesday night in Kansas City."
John Jackson is a contributor to MLB.com. This story was not subject to the approval of Major League Baseball or its clubs.