Molina day to day after being hit by a pitch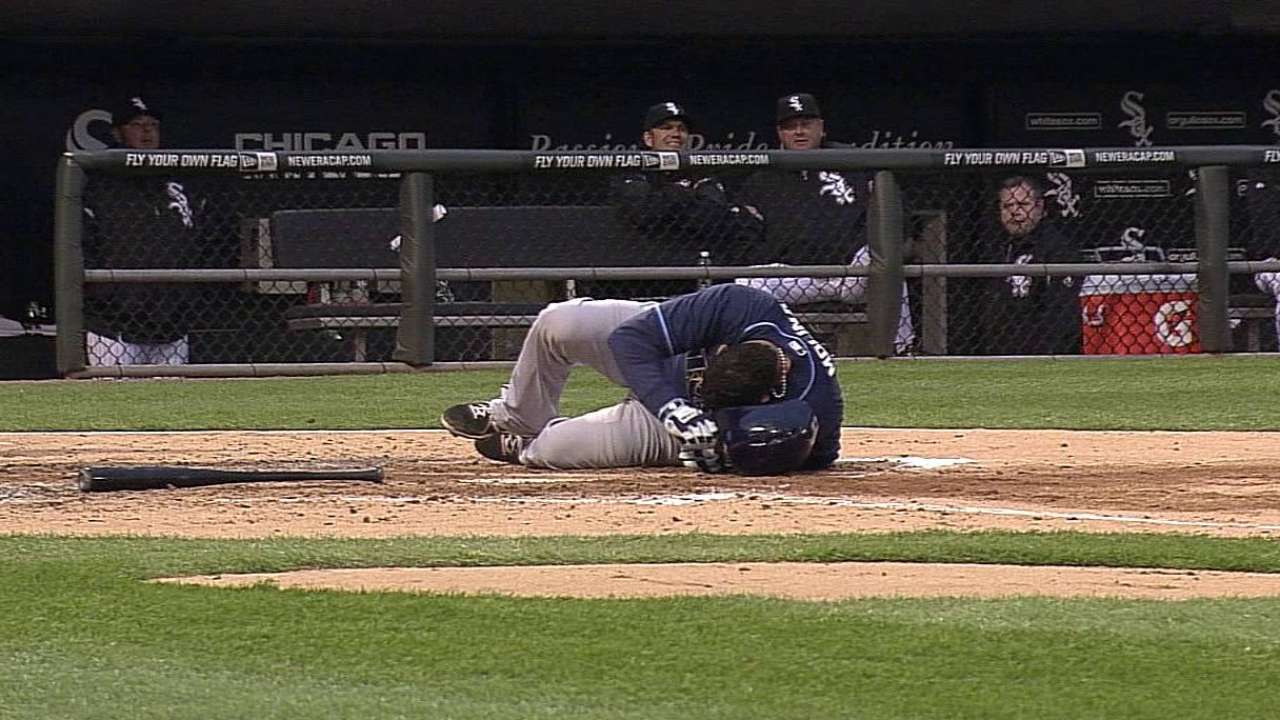 CHICAGO -- Rays catcher Jose Molina had to leave in the fourth inning of Saturday night's 10-4 win against the Chicago White Sox after being hit by a pitch just above the right knee. He is listed as day to day with a right quad contusion.
After being hit by Sox reliever Hector Santiago, Molina immediately went down and stayed on the ground for a couple of minutes as he was attended to by trainer Ron Porterfield. At that point, Molina got up and walked to first base. It appeared he was going to stay in the game, but then he headed to the dugout and was replaced by backup catcher Jose Lobaton.
"I think he's fine," manager Joe Maddon said. "It got him somewhere around the knee. Ronnie told me it was not bone, just a muscle area, so he's probably gonna be stiff and sore [on Sunday]. I don't know what his availability will be [Sunday], but nothing horrible."
With a day game after a night game, Molina wasn't scheduled to be in the lineup on Sunday anyway.
John Jackson is a contributor to MLB.com. This story was not subject to the approval of Major League Baseball or its clubs.