Escobar day to day with tight hamstring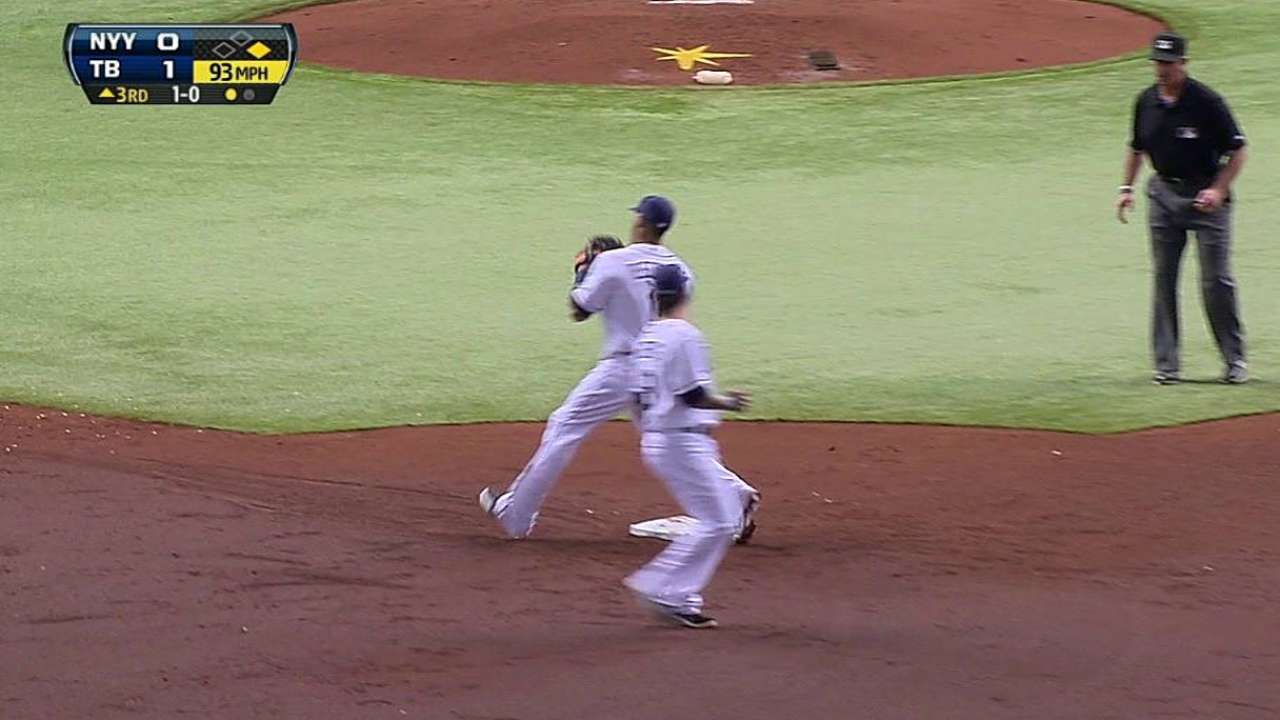 CHICAGO -- Rays shortstop Yunel Escobar remains day to day with right hamstring tightness.
"He's doing better," Rays manager Joe Maddon said. "He's still not ready to go, he's not ready to go out there yet, but he's doing much better. It's kind of going away little by little. I don't want to press it right now and have any kind of setback. It's getting better, but it's not time to push it."
A premature return from even a minor hamstring injury can result in a worse injury and a prolonged absence, so the Rays are likely to play it safe -- especially for a player like Escobar, who relies on speed. Because the Rays have an off-day on Monday, they might hold Escobar out until Tuesday when they open a series at Kansas City.
"There's a shot that it may turn out that way," Maddon said.
John Jackson is a contributor to MLB.com. This story was not subject to the approval of Major League Baseball or its clubs.