Maddon gives 'tired' Jennings a night off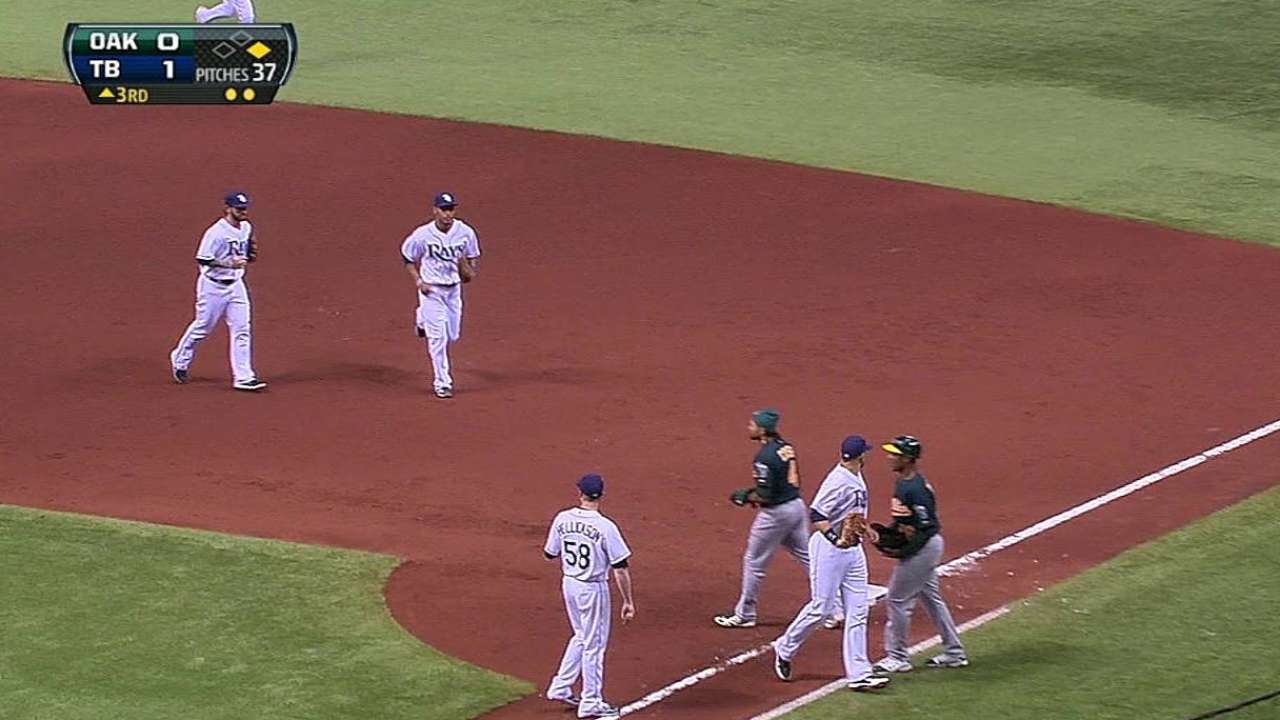 CHICAGO -- The Rays have an off-day on Monday, but manager Joe Maddon felt he couldn't wait that long to give Desmond Jennings a rest, so the speedy outfielder was held out of Friday night's game against the White Sox at U.S. Cellular Field.
"I really thought it was time to give Desmond a day," Maddon said. "He's just chasing too many pitches when he had not been doing that. That just tells me he's tired, and I knew that coming off the six games at home.
"The schedule's been kind of a rugged schedule and he's one of those guys that has to use his legs a lot playing center field and the speed game, etc. I didn't want to wait any longer. Looking at everything, I thought it would be a good day to get him a blow. I did not want to wait until Sunday, or maybe Tuesday, to give him two days off. I just felt like today was the right time to do it, based on what I'm seeing. I thought he just needed a break."
With Jennings on the bench, Maddon inserted struggling right-fielder Matt Joyce. who entered the game hitting .185 with two home runs and two RBIs, in the leadoff spot as a means of getting him going.
"Putting him at the top, having him see pitches and try to get on base and not worry about anything else, I thought it was a perfect time to do that," Maddon said. "It's about getting them to have the right mindset going up to the plate, not trying to do too much, getting back to their roots, driving the ball to the middle of the field, accepting their walks, those are the type of things I'm looking for. Then all of a sudden something just clicks and you become well."
Joyce went 2-for-5 with a homer and two RBIs in the Rays' 5-4 loss. He singled home a run in the ninth and was replaced by Jennings on the bases.
John Jackson is a contributor to MLB.com. This story was not subject to the approval of Major League Baseball or its clubs.