Gnome joins Rays' traveling party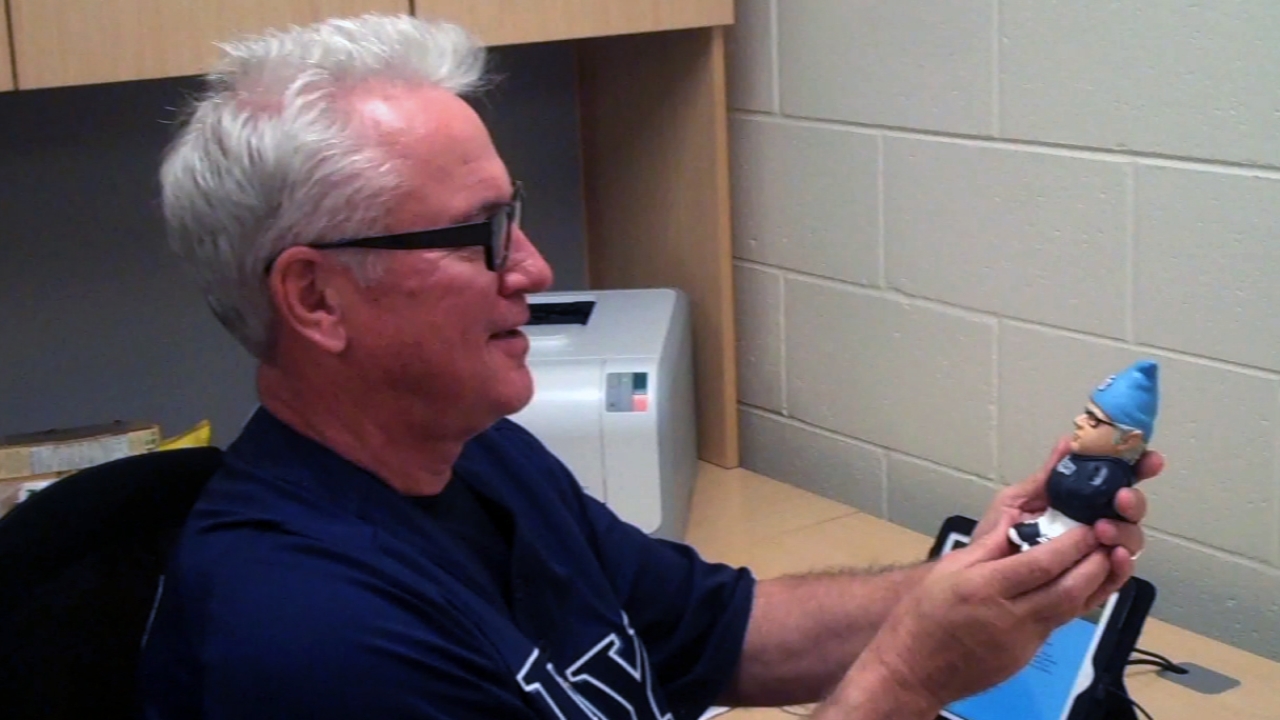 CHICAGO -- Rays manager Joe Maddon has gained acclaim with an unconventional style, so it's only fitting that an unconventional promotion bearing his likeness is gaining attention.
For Wednesday night's game against the Yankees, the Rays gave away Joe Maddon gnomes to the first 10,000 fans at Tropicana Field. On Thursday, as the Rays opened a 10-game road trip against the White Sox, the gnomes were a hot item on eBay, with some listed for $55.
"Somebody sent me a message that there's a bunch of them on eBay, which is unbelievable, for some decent money," Maddon said. "Who's gonna pay that?"
The gnome features Maddon's likeness wearing a hoodie and a pointed gnome-style hat. Maddon got such a kick out of the promotion that he brought one on the trip, dubbing it "Joe Gnome."
"He's gonna have a chance to have a good road trip," Maddon said. "I'm not gonna judge him on one game or two games. We'll give him a whole body of work, let him go through the road trip, and see if he earns the right to be displayed."
John Jackson is a contributor to MLB.com. This story was not subject to the approval of Major League Baseball or its clubs.