Price displeased, but Maddon defends decision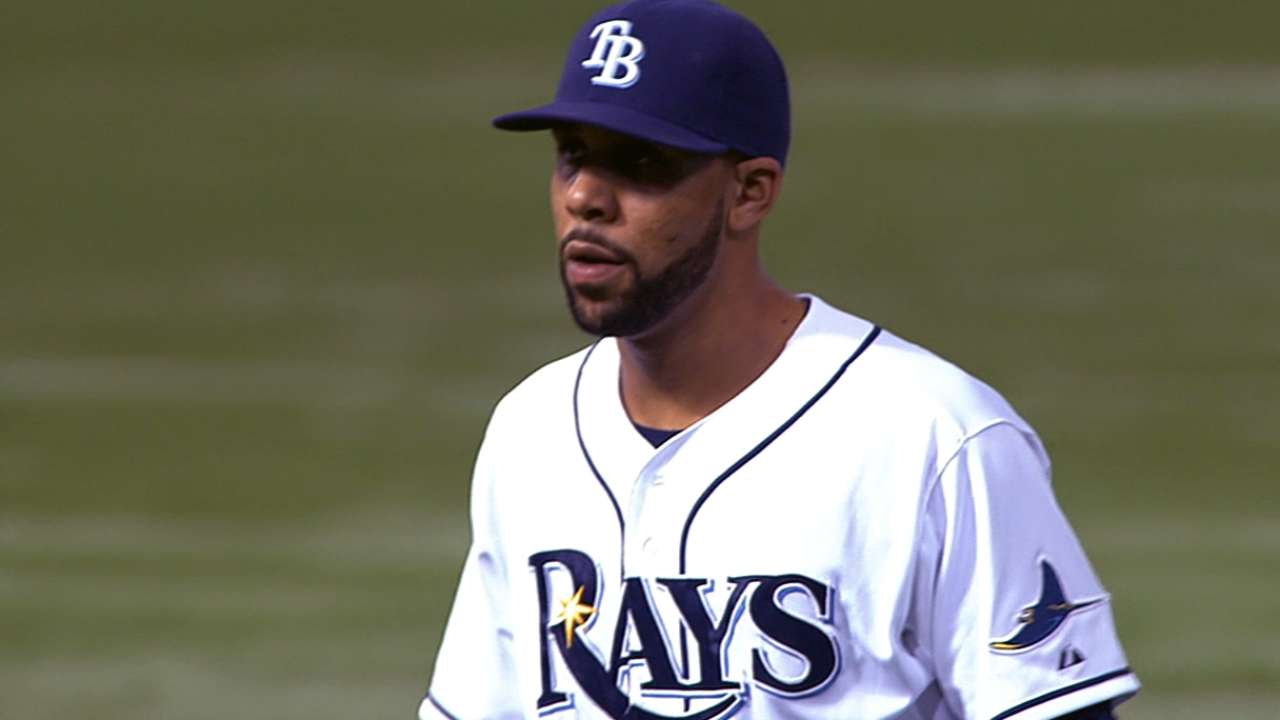 ST. PETERSBURG -- David Price expressed his displeasure at being lifted from Tuesday night's 4-3 loss to the Yankees in the ninth inning after surrendering a leadoff single to Robinson Cano. To that point, the reigning American League Cy Young Award winner had used just 97 pitches and still looked fresh.
Rays manager Joe Maddon said he had not talked to his ace about being upset.
"I didn't even know he was displeased about coming out of the game," Maddon said.
Maddon noted that he respected Price's opinion.
"If he had gotten Cano out, he would have pitched to the other hitters," Maddon said. "Instead, he got on base and I thought it was best to go with Fernando [Rodney] at that point."
Rodney struck out Vernon Wells, but Cano stole second on the final pitch to Wells. Maddon then elected to have pinch-hitter Travis Hafner intentionally walked before Lyle Overbay drew a walk on a 3-2 count to load the bases. Irchiro Suzuki finished off the rally with a two-run single to give New York a lead it would keep.
"I'm very big about open lines of communication around here, and he was probably very frustrated at that point," Maddon said of Price. "But, yeah, if he'd gotten Cano out, I liked the way it set up for him. If he didn't get Cano out, then I did not like the way it set up for him. So that's why I took him out."
Because Price is still winless this season, Maddon was asked if he should have considered leaving the lefty in to try to work his way out of the inning and build confidence.
"No, because it's about the Rays first," said Maddon, who reiterated that he still felt that bringing Rodney into the game gave the Rays their best chance of winning.
If [Price had] gotten Cano out, then I liked him on Wells and then on [Ben] Francisco because they would have kept Hafner on the bench," Maddon said. "And then here came Overbay. So it was set up perfectly. Once Cano got on first, I thought there were a lot of different factors I didn't like, and that's why you've got a guy who had a pretty good year last year [in Rodney] and he was kind of frisky, so I kind of liked that."
Bill Chastain is a reporter for MLB.com. This story was not subject to the approval of Major League Baseball or its clubs.