Free of pain, Scott anticipates brief rehab stint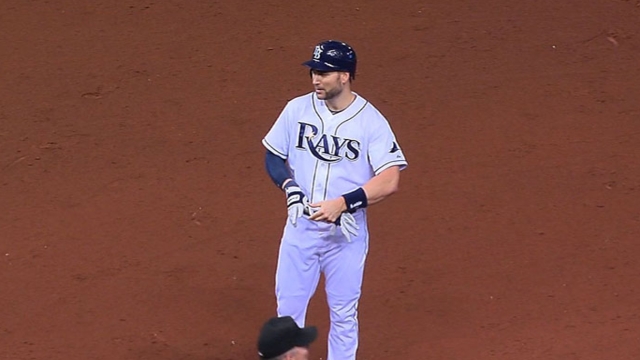 ST. PETERSBURG -- Rays slugger Luke Scott will begin a rehab assignment with Class A Advanced Charlotte on Tuesday.
"I passed my test yesterday and came in today with no soreness, no stiffness," Scott said. "So I'm going to go down tomorrow to Port Charlotte, [Fla.], and start the process of coming back."
Scott has been out with a right calf strain since March 24. He does not believe he needs a long rehab stint.
"For me, all I have to do is get on the fastball," Scott said. "They want me to go down there and want me to play to see how my leg reacts. I've done this process before, and I know what I need to get better."
Scott said he won't be with the Rays by the time they go on the road following Wednesday night's series finale against the Yankees.
"Can't do that, because I'm going to play [on Tuesday], and Wednesday is going to be off to see how I react to [playing Tuesday]," Scott said. "And then Thursday, I'll play again and just go from there."
But Scott believes he'll be back soon.
"Oh, I'll catch them on the road trip at some point," Scott said.
Whether Scott will play the field during his rehab stint remains to be seen. What's known is that he will be the Stone Crabs' designated hitter on Tuesday, and he expects to have four at-bats.
Bill Chastain is a reporter for MLB.com. Adam Berry is a reporter for MLB.com. Follow him on Twitter at @adamdberry. This story was not subject to the approval of Major League Baseball or its clubs.