Scott likely to start rehab assignment Tuesday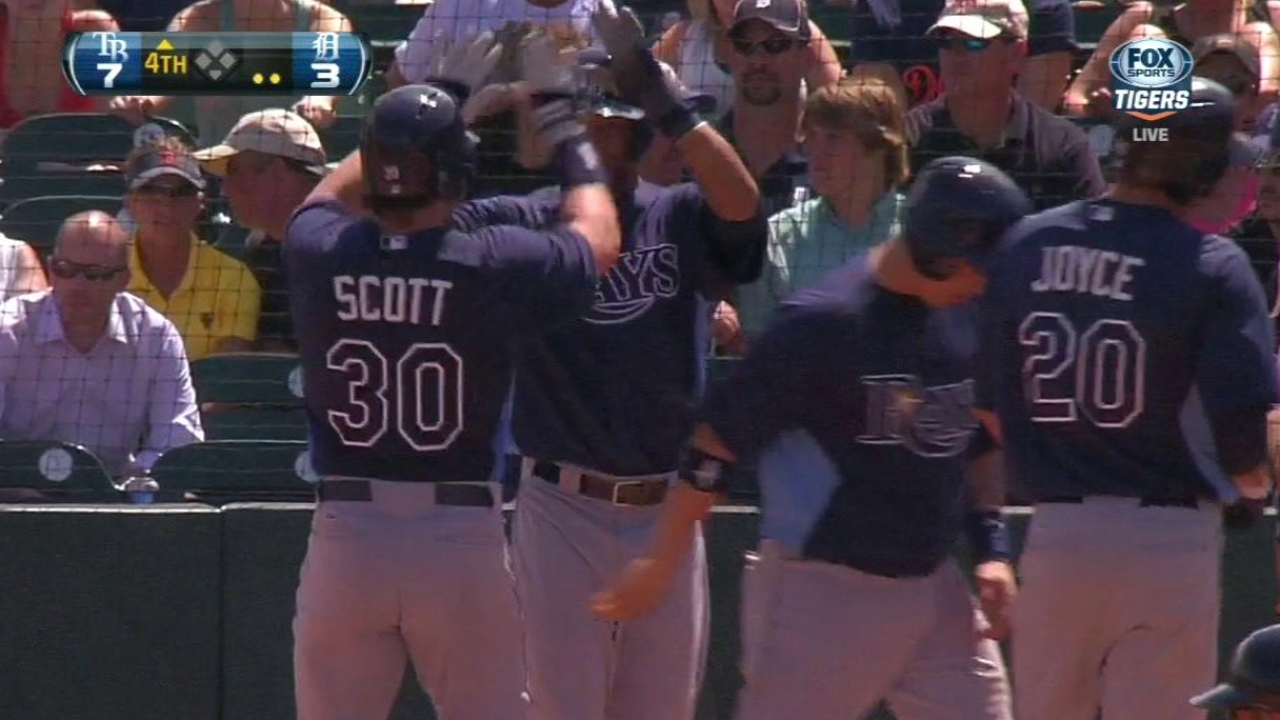 ST. PETERSBURG -- Luke Scott ran the bases at full speed, went through several other running drills and took batting practice Sunday morning at Tropicana Field, and he's ready to start a Minor League rehab assignment as soon as possible.
Scott, who has been on the disabled list since March 31 with a right calf strain, said Sunday's workout was his "best day yet," and that he's just waiting for final clearance from head athletic trainer Ron Porterfield. Assuming that comes Sunday or Monday, Scott could begin a rehab assignment as soon as Tuesday, most likely with Class A Advanced Port Charlotte.
"It's been a long process and a testing of patience, but I've been disciplined in not trying to push it too much and listen to my body," Scott said. "It's been a little stubborn at times, but I like where I'm at. Today was a good day.
"I'm going to go in there [to the trainer's room], get on my hands and knees and beg to send me out. I'm optimistic they'll turn me loose."
Scott hasn't been given a specific schedule or length for his rehab assignment, but he said his only goal will be to "get on the fastball" and let the rest take care of itself once he returns to the Rays' big-league roster. Scott was hitting well in Spring Training despite the injuries, posting a .324/.378/.765 line in 34 at-bats, and he admitted it will be difficult to pick up right where he left off.
"I won't say that it's not going to be a challenge, but I've done what I can as far as what I've been able to do just in the cage, out on the field, also with the track machine, just trying to play at-bats in my head," Scott said. "So mechanically, I'm sound. Physically, I feel really good. So it'll just be a question of getting my timing down, getting my eyes back to speed and just getting the feel back of playing Major League Baseball."
Adam Berry is a reporter for MLB.com. Follow him on Twitter at @adamdberry. This story was not subject to the approval of Major League Baseball or its clubs.