Escobar fortifying defense during slump at plate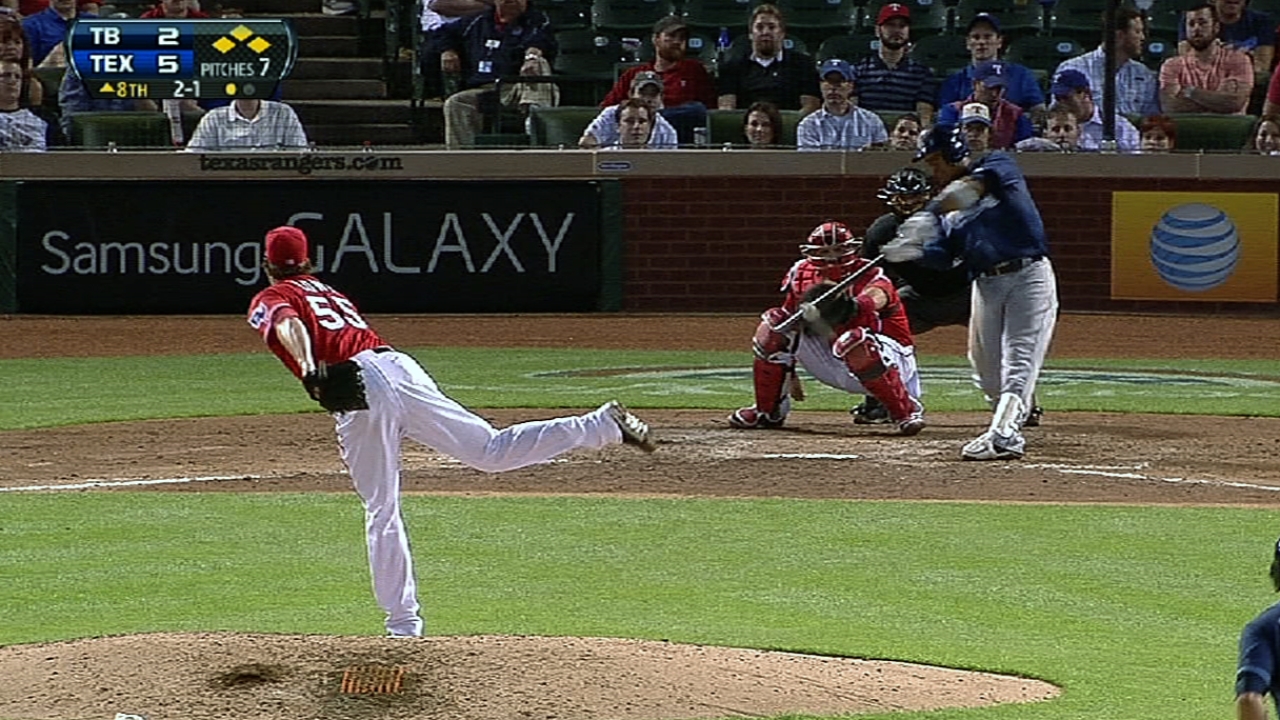 BALTIMORE -- Yunel Escobar entered Wednesday night's action sporting a .089 batting average, with one hit in his last 27 at-bats.
The Rays shortstop talked to reporters about his struggles, with Joel Peralta acting as the translator.
"I'm really disappointed [about the start]," Escobar said. "It's the first time in my career that I've started like that. I'm trying my best to get back to where I was. The season is young still, so I hope I will start doing what I can do really soon."
After one of the Rays' losses in Boston, manager Joe Maddon could be seen stopping at Escobar's locker to offer encouragement.
"When he went by he said, 'Keep your head up,'" Escobar said. "He told me I've been playing this game for a long time now. And that he has confidence that I'm going to turn this thing around."
Despite struggling offensively, Escobar knows he must keep those struggles from affecting his defense.
"This is the first time I've struggled really bad on offense," Escobar said. "Sometimes you don't win the game with offense, so I stay focused on defense when I'm at shortstop."
The unknown is one of the more difficult aspects a hitter goes through when he's in a slump, and Escobar is no different in that regard.
"I'm seeing the ball well," Escobar said. "I just don't know what's going on right now; that's the toughest part. I'm just not getting the base hits."
Escobar remains happy to be with the Rays.
"I feel really good here," Escobar said. "They treat me really well. I'm really happy about the team and all of my teammates. It's a young season, and I hope in September everything is different than it is now."
Maddon is not down on Escobar in the least, noting that while Escobar is probably pressing a little bit, "he's really good about not showing it."
"Here's a guy that likes to play this game a lot," Maddon said. "Even when he's going badly, regarding batting average, if you're watching him on the field in between innings, there's a lot of life about him. ... The mind is in a good spot. He just needs a couple of base hits to fall."
Bill Chastain is a reporter for MLB.com. This story was not subject to the approval of Major League Baseball or its clubs.