Johnson, Rays take their pitches against O's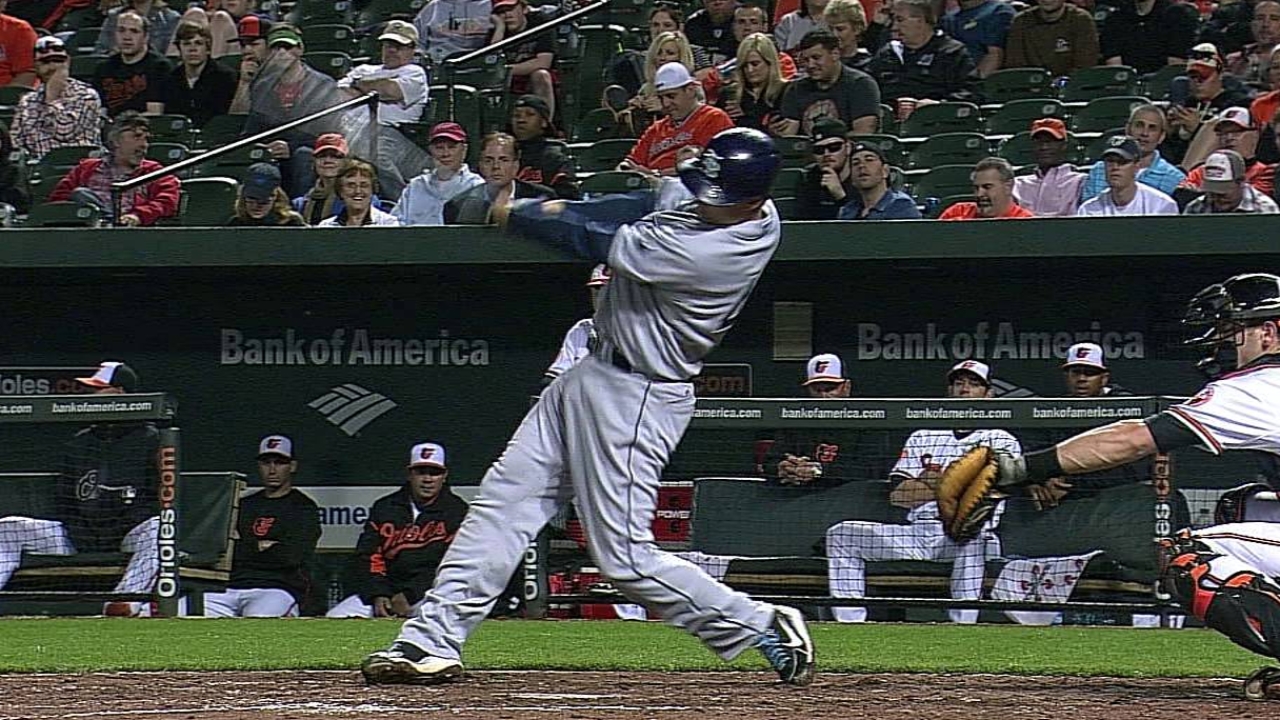 BALTIMORE -- Rays hitters saw 187 pitches in Tuesday night's loss to the Orioles. It was the 57th time in club history they had seen that many or more pitches in a nine-inning game but only the eighth time that they lost.
The Rays saw 11 full counts, and Kelly Johnson saw 35 pitches in his five at-bats, which produced a strikeout on 13 pitches, two walks, a home run and a groundout to third.
Johnson did not seem to be as impressed by what he had done as others were.
"You can't go up there saying, 'Today I'm going to see 30 pitches plus,'" Johnson said. "You might be 0-2, two heaters you could have handled every at-bat because you thought about taking. It's just not the mentality you want to have."
Johnson said a lot of walks come when hitters were doing well and the pitchers were pitching to them more carefully than normal.
"They think you're on everything," Johnson said. "So they just start trying to make perfect pitches."
Johnson also noted that when a hitter has an at-bat in which he sees a lot of pitches, he has missed some pitches he should have hit.
"Like that 13-pitch at-bat I ended up striking out, but I also missed three pitches I should have hit," Johnson said. "By not putting those in play and fouling them off, you get 13 pitches."
Bill Chastain is a reporter for MLB.com. This story was not subject to the approval of Major League Baseball or its clubs.