Jennings finds tough luck at Fenway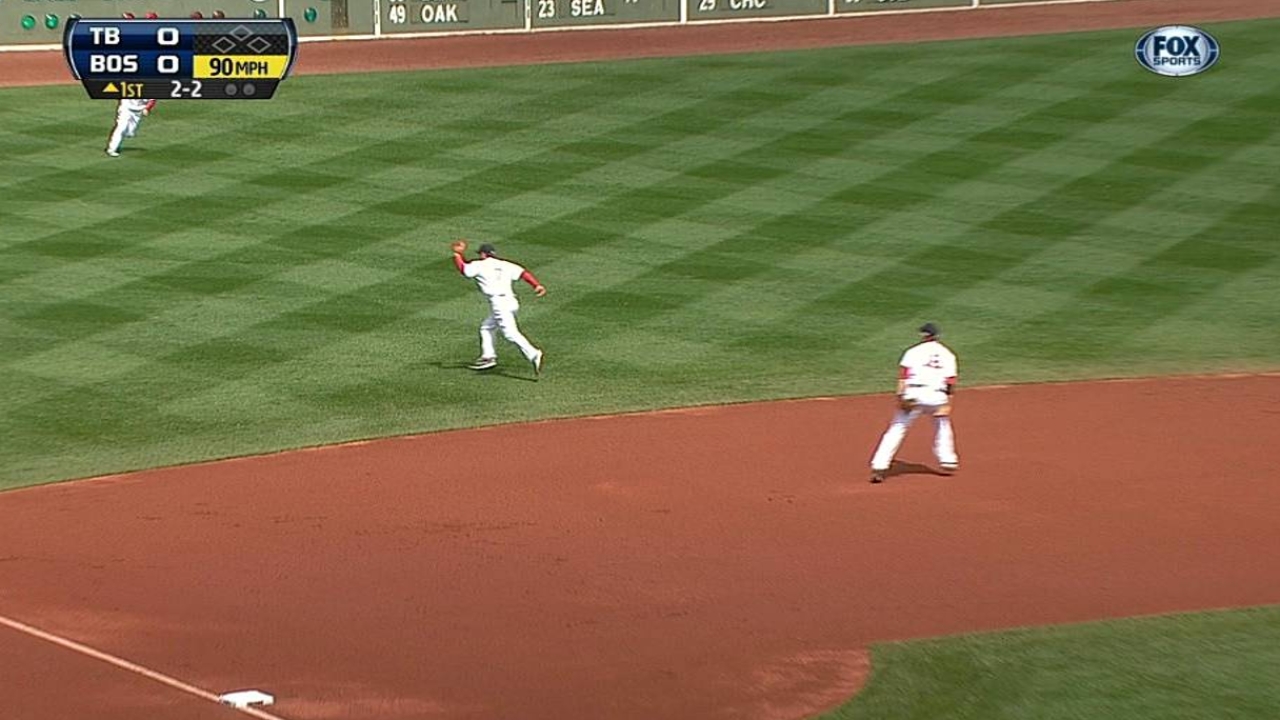 BOSTON -- While the Rays' offense was far less than dynamic over the weekend against the Red Sox, Desmond Jennings has been hitting the ball well and he's experienced some hard luck.
On Saturday, the Rays outfielder led off the game with a drive that ricocheted from third baseman Will Middlebrooks to shortstop Stephen Drew.
"I didn't know what happened," Jennings said. "I just looked at [Red Sox catcher Mike] Napoli and he was laughing."
On Sunday, Jennings got robbed on a ball he hit up the middle that glanced off Drew's glove to second baseman Dustin Pedroia, who threw him out at first.
"I figure I'll hit some off the handle sooner or later and they'll fall in," Jennings said.
Bill Chastain is a reporter for MLB.com. This story was not subject to the approval of Major League Baseball or its clubs.