Maddon sees offense as gathering 'swarm'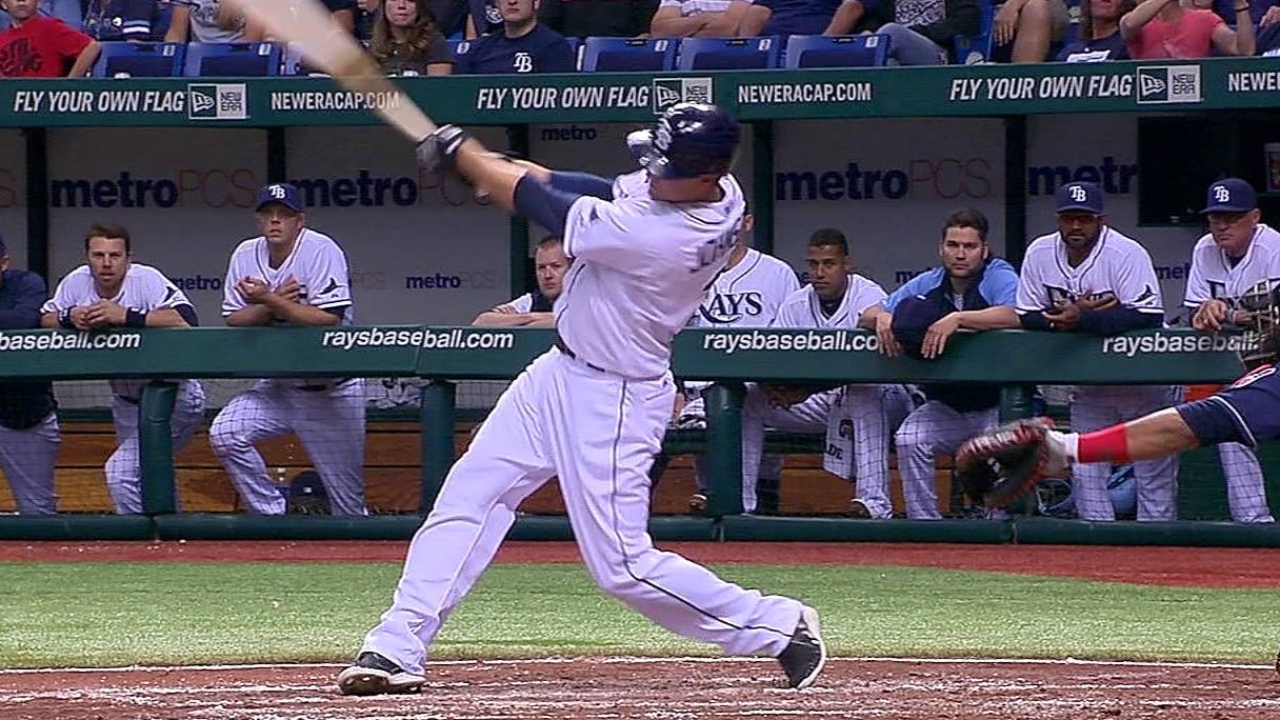 ARLINGTON -- The Rays have experienced some early frustrations on offense, and the early statistics bear that out.
The Rays had scored 30 runs entering Wednesday game, which ranked as the third fewest they had scored in team history after eight games. The team's four home runs were its fewest after eight games, and the club was 0-for-10 (with two walks) with the bases loaded. Finally, of the team's 58 hits, Evan Longoria and Ben Zobrist had 10 each, accounting for 34 percent of the offense.
Rays manager Joe Maddon was asked if his offense was guilty of pressing.
"I don't know if the word pressing [is right]," Maddon said. "We all want to do well, and I love the effort, I love the caring, everything is there.
"We're getting some ground balls in situations, beating balls into the ground. I think sometimes that's just being a little bit too eager. Some of it's the fact that we don't swing a miss a lot."
Maddon noted that this year's offense is different.
"A lot of times in the past, you would see swing and miss," Maddon said. "Now you're seeing swing and not hard contact, whereas I think you're going to start seeing this contact start getting hard.
"We just haven't hit the ball hard enough to challenge defenses yet, but we will. We've been making contact. It's not like they're just up there punching all the time. It's a different part of our culture we're having to get used to."
Despite the slow start, Maddon sees good things for this year's offense.
"I really believe that this group can turn into more of a swarming type offense reminiscent of my time with the Angels in 2002 winning the World Series," Maddon said. "That group did not strike out often either. Once that group got going, man, it would be a swarming type offense, which I see this group becoming also as we get it in gear. So for right now the contact hasn't been hard enough to be that group, but it will be."
Bill Chastain is a reporter for MLB.com. This story was not subject to the approval of Major League Baseball or its clubs.