Improved curve keeping Cobb ahead in count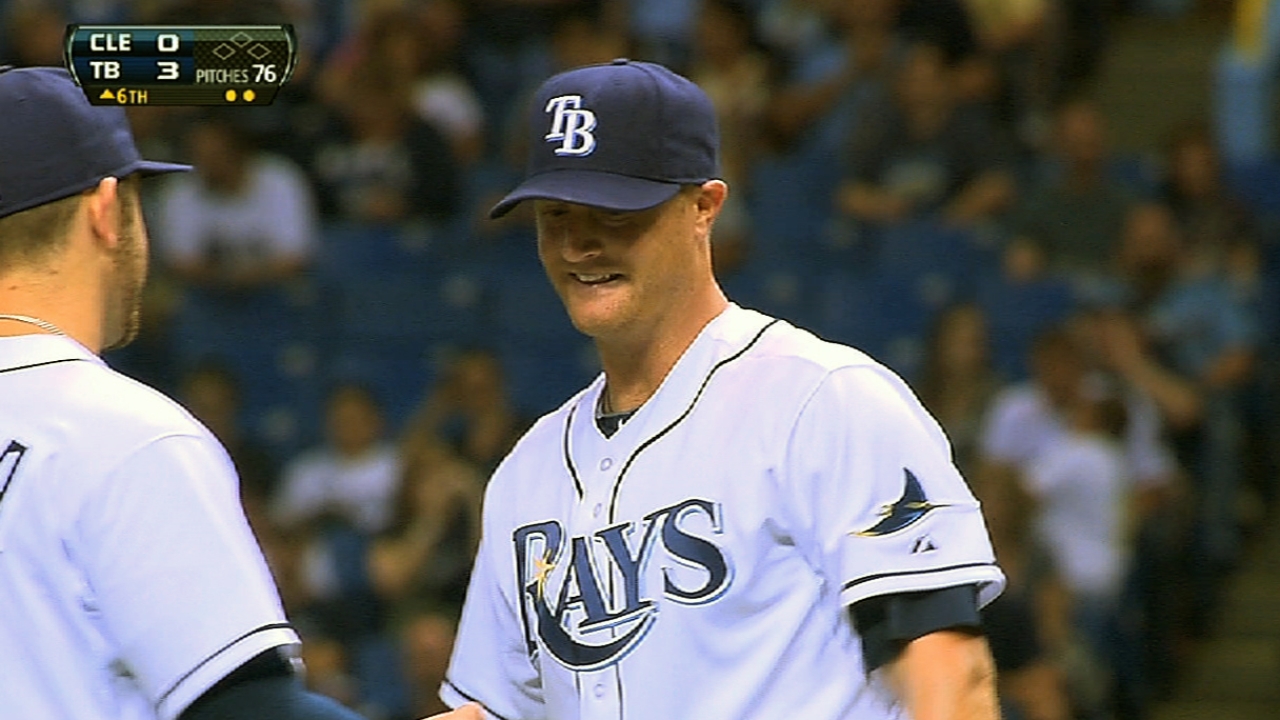 ARLINGTON -- Alex Cobb had a nice outing in his first start of the season, tossing 7 1/3 scoreless innings against the Indians on Saturday night. The right-hander likes the way his improved curve has helped his pitching repertoire.
Specifically, he has not had to rely on the changeup as much as he had previously.
"[The curve is] huge," Cobb said. "Not only for a put-away pitch."
Cobb had relied a lot on swings and misses with his changeup, hoping that the hitters would chase the pitch outside the strike zone.
"This curveball allows me to start off the count early with a get-me-over curveball, and usually they'll be taking it if it's not the pitch they're looking for," Cobb said. "So being able to get ahead in the count is huge. I wasn't able to do that so much with my changeup. It's more a hoping-they-chase-type pitch, and this is more in the zone."
Cobb noted that the curve he throws now arrives to the plate faster and it has a tighter spin, which keeps it from being identified quickly by the hitters.
Bill Chastain is a reporter for MLB.com. This story was not subject to the approval of Major League Baseball or its clubs.