Scott expects stint on DL to be brief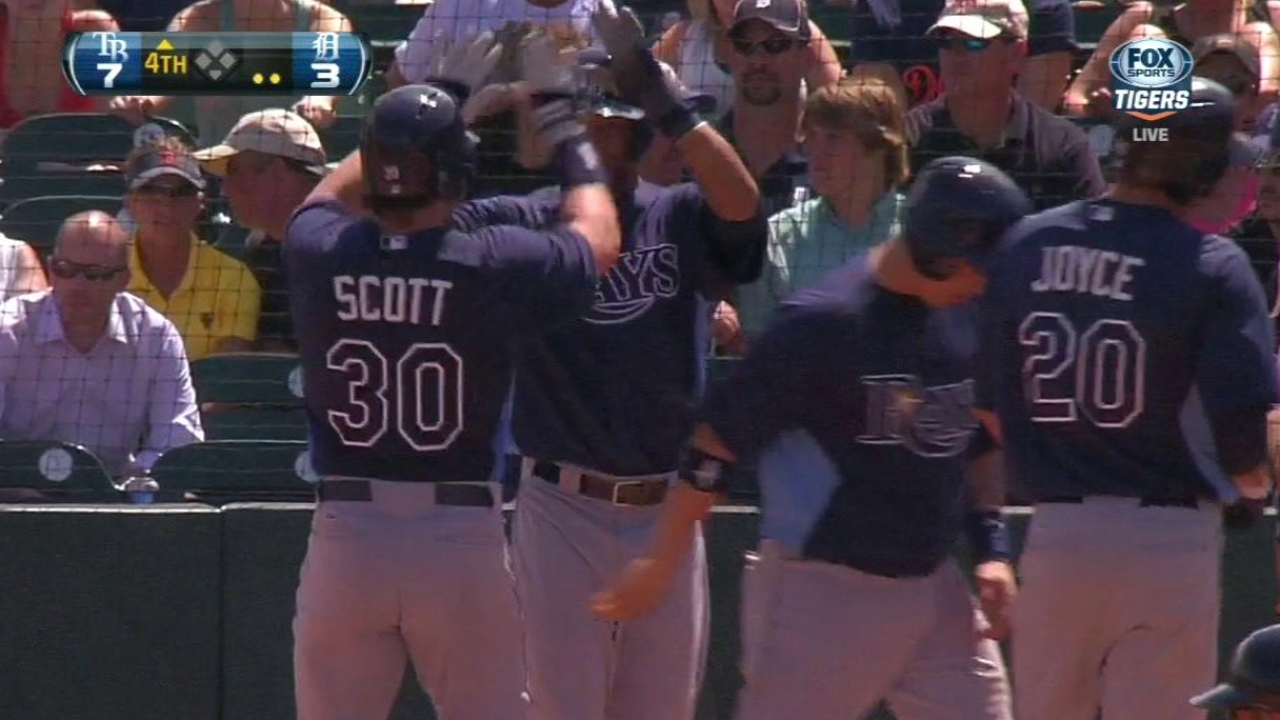 ST. PETERSBURG -- Luke Scott sounded optimistic when discussing his possible return from the disabled list.
Scott was placed on the DL with a strained right calf on Sunday, retroactive to March 24, which means the earliest he can return is next Monday.
Currently, Scott is shut down from most activities. That should change within a few days, though. At that point, Scott will have to clear a couple of hurdles in order to reach his goal of rejoining the team.
"There's a progression to everything," Scott said. "My feeling is [the process] is going to go pretty quick.
"I can't predict the future, but I'm encouraged that it will only be a couple of weeks instead of five."
Bill Chastain is a reporter for MLB.com. This story was not subject to the approval of Major League Baseball or its clubs.