Longo, Rays can benefit from winning vibe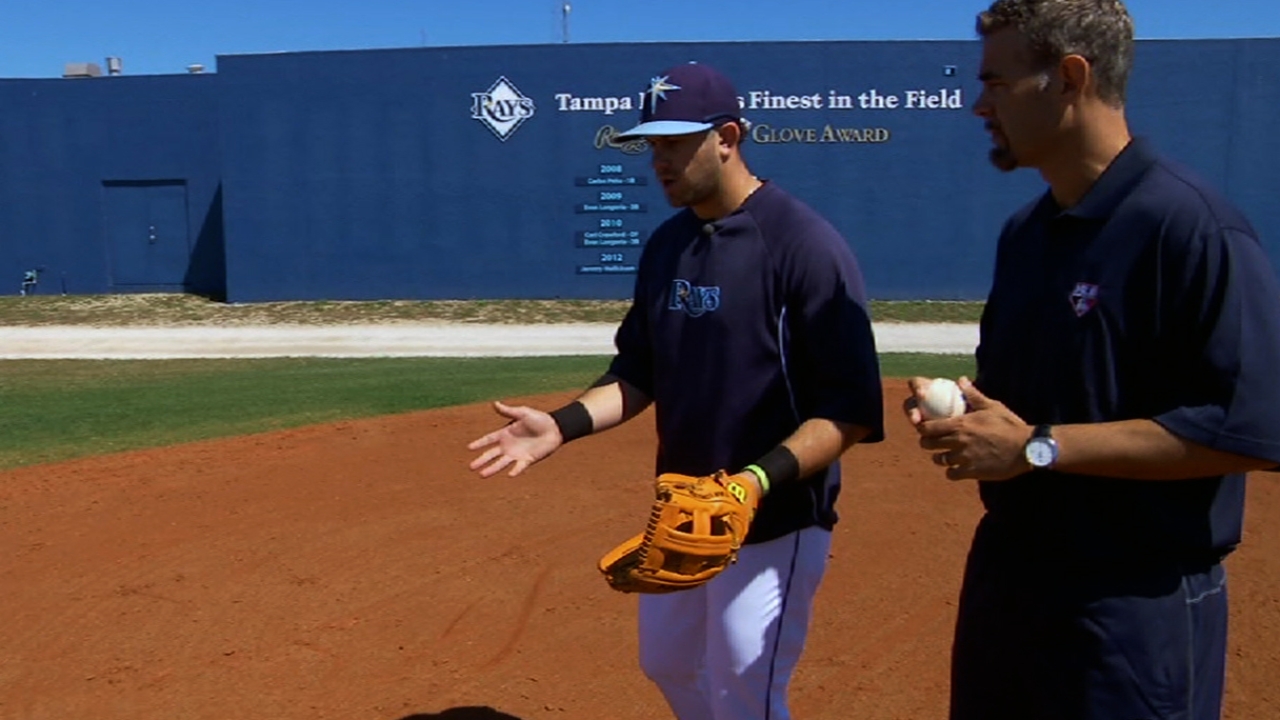 ST. PETERSBURG -- Tampa Bay bid farewell to several of its longtime members during the offseason, players who dated back to Devil Rays days.
On the current team, only Ben Zobrist wore the green of the Devil Rays during the regular season. Now, players on the club only know the organization as being successful. Third baseman Evan Longoria believes having that vibe can only be a positive for this year's version of the Rays.
"There was a lot of history with B.J. [Upton] and [James] Shields in this organization, and I think there were some things that were tough for them to get beyond," Longoria said. "They were really the only ones that were left in here that were here before the Rays were in 2008, when we started to be the team that we are now. I think some of those things kind of stuck around, and as much as you try to instill the new way, some of those things, it was tough to get some of those thoughts out of their head."
Longoria said both "obviously" were great players and teammates, but "I think with the new people that we have now, it's a completely new belief in what we're trying to do here."
"I don't know if that came out the right way. I'm not trying to be negative in any way, obviously, but I think with the personalities that we brought in, we really from Day 1 in Spring Training, we're all on this same page, and same belief that now Tampa Bay is a destination, whereas before it wasn't really," Longoria said. "This is now a destination for guys who are free agents or have opportunities to go other places to play. A lot of people want to come and play here, and the people that do end up here, they want to win, and they want to do what we've been doing here for the past five years. I think that's just a big part of it really from Day 1, having that belief and the guys that are here wanting to be here."
Rays manager Joe Maddon was asked about Longoria's message, and though he believes this year's team is a quality group, he had only nice things to say about the departed.
"James Shields kind of like set the tone for how our starting pitchers live right now, and I'm totally grateful for all of that," Maddon said. "And B.J., who played better when it mattered at the end of seasons than he did? I mean, this guy always came through at the end of the year and did it again last year.
"So, I mean for the guys that have left, I wish them nothing but the best, whether through Spring Training or if we've traded them. The one thing I do know is that they helped us become the Rays. They were a big part of us becoming the Rays. And I'll always be grateful to them for that."
Bill Chastain is a reporter for MLB.com. This story was not subject to the approval of Major League Baseball or its clubs.