Maddon wants to see more from Hellickson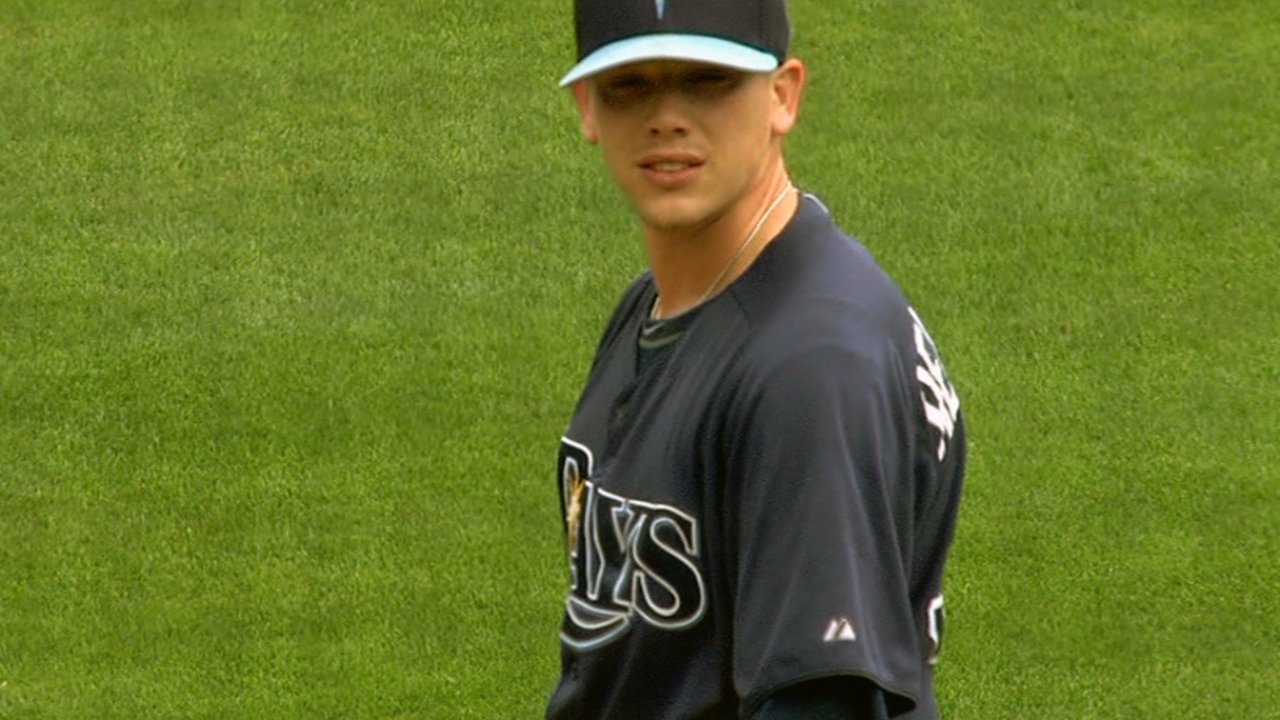 LAKELAND, Fla. -- Prior to Friday, Joe Maddon had enjoyed what he had seen from Jeremy Hellickson. The Rays skipper just wanted to see more of it.
In 14 of Hellickson's 31 starts last season, the right-hander lasted fewer than six innings. In all but three of those outings, he threw 90 or more pitches.
Throughout Spring Training, Maddon has preached efficiency to the No. 2 starter on his staff. He had appeared to be turning a corner before laboring through his three innings on Friday, when Hellickson allowed eight runs on seven hits and two walks. He threw 72 pitches and struck out three.
Maddon enjoyed Hellickson's two outings prior to Friday, as the 25-year-old limited the Tigers to three runs on six innings on March 19 and completed seven frames against the Yankees last Sunday.
"I felt great the last two outings," Hellickson said after his Friday outing. "My command was right where I wanted it to be, and that's why it's pretty frustrating today. I thought I was right where I wanted to be. It's just one of those days, but it's pretty frustrating."
In six Grapefruit League outings, Hellickson, the 2011 American League Rookie of the Year, has compiled a 6.75 ERA, yielding 17 runs on 33 hits in 22 2/3 innings.
"The stuff out of his hand is really good," Maddon said before Friday's game. "Overall, it's commanding the fastball, to see if we can pick that up a little bit better."
It's a simple message, and one Maddon has delivered to all of his starting pitchers. The longer the starters last, the easier the burden on the bullpen.
"The thing I talked about is pitching to contact," Maddon said. "Probably the only exception would be when they get to two strikes and need a strikeout. I would just like to see our guys follow that and if we can get all of the starters doing that, then it would place less stress on the bullpen.
Zack Meisel is a reporter for MLB.com. Follow him on Twitter @zackmeisel. Adam Berry is a reporter for MLB.com. Follow him on Twitter at @adamdberry. This story was not subject to the approval of Major League Baseball or its clubs.