Scott progressing, hoping for Opening Day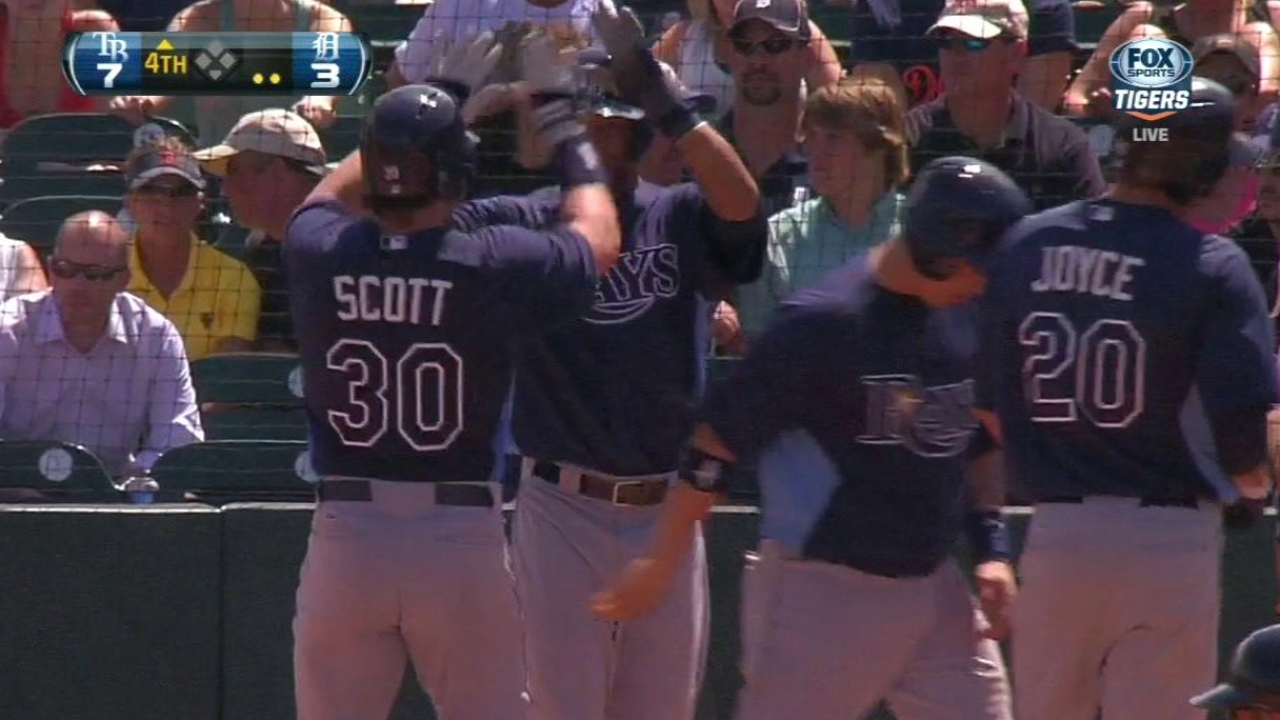 PORT CHARLOTTE, Fla. -- Luke Scott believes he'll be ready for Opening Day despite a nagging right calf problem.
"I should be ready," Scott said. "That's my gut feeling."
The Rays' DH, who missed time earlier in camp due to a tight left hamstring, felt a knot in his right calf and has not played since Saturday.
"I don't know, I think he's going to be fine," Rays manager Joe Maddon said when asked if Scott were going to be on the Opening Day roster. "I haven't heard otherwise from [head athletic trainer] Ronnie [Porterfield] to this point. The word at the end of yesterday was that the tightness had abated a bit, but it was still tight."
Scott took batting practice in the cage on Wednesday and felt good about that, as well as the drills he took part in under the supervision of the Rays' training staff.
"I'm walking normal," Scott said. "I did some therapy moves. ... As soon as I can run, I can play. I didn't run today. I jogged and went on the treadmill and did some exercises. Did some different moves on the treadmill and that all went very, very well."
If Scott is not ready to go, Maddon said he does not know who would be called upon to take Scott's place.
"It depends on the length of time, if that were to be the case," Maddon said. "The length matters. It really does when it comes down to making decisions regarding who you would bring up and putting people on or off the roster and things like that. Length does matter."
Bill Chastain is a reporter for MLB.com. This story was not subject to the approval of Major League Baseball or its clubs.