Molina's playing time to be monitored by Maddon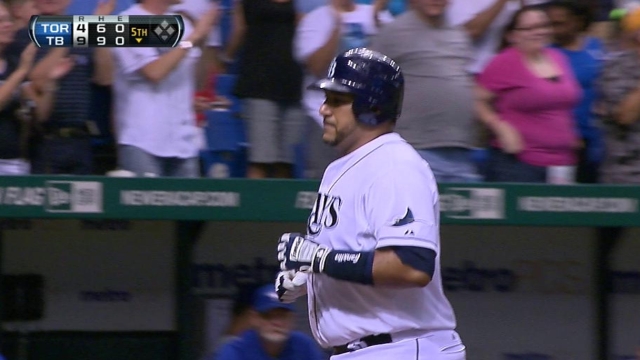 PORT CHARLOTTE, Fla. -- Jose Molina started 80 games at catcher last season. Having the veteran catcher do the same in 2013 is the goal, so Rays manager Joe Maddon was asked if he planned to use Molina based on who was pitching for the other team, or based on who would be pitching for the Rays.
"Don't want to catch Jose more than three in a row on occasion, so sometimes that's dictated just by that theory alone," Maddon said. "Jose did do a good job last year with David [Price] and his velocity. I don't know. I have a lot of faith in [Jose Lobaton] also. We've been working on some stuff that he's been getting better on right now.
"I would think primarily I would want to go based on the pitching matchup, mindful that you don't want to run Jose Molina into the ground. So you'd have to balance that out a bit. A series begins, you look at the whole week. Sometimes you get a whole week's worth of pitching and you just start jotting down the different times each guy is going to play, so some of it may be based on our pitching matchup, but some of it will definitely be based on opposition pitcher. We do a good job of getting things laid out in avance."
Bill Chastain is a reporter for MLB.com. This story was not subject to the approval of Major League Baseball or its clubs.