Fuld likely to play Wednesday, Scott on the mend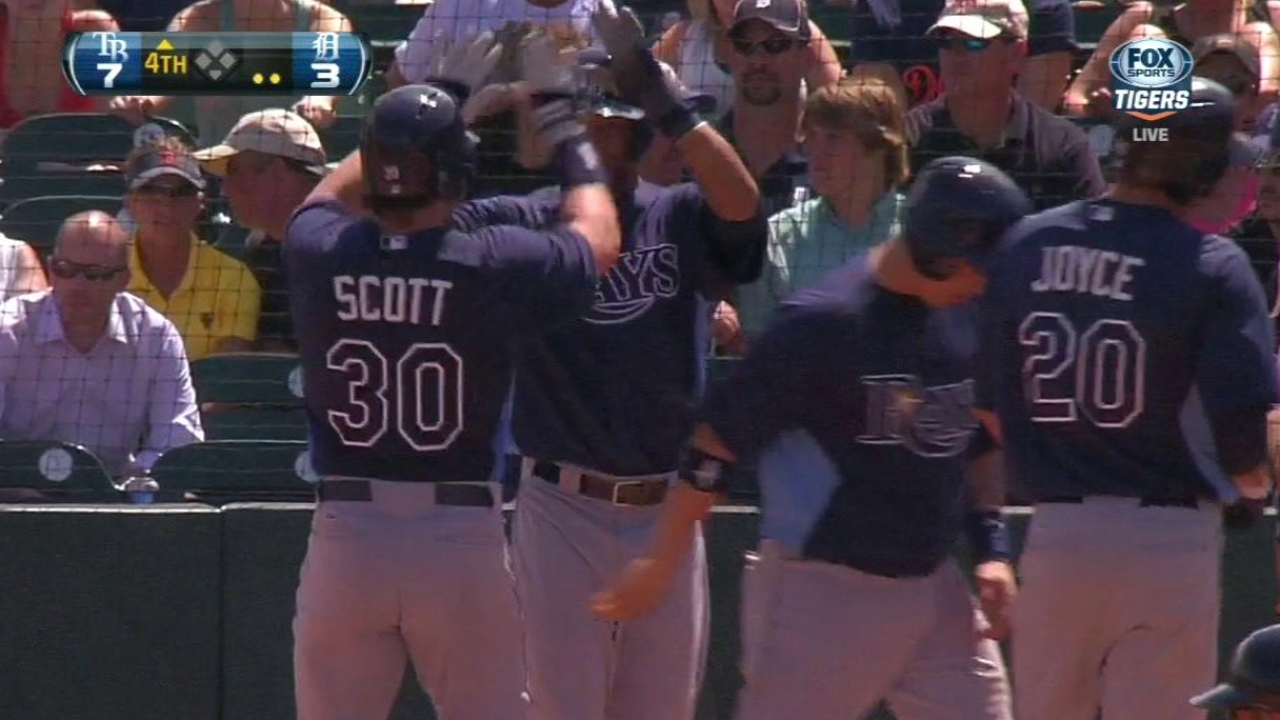 CLEARWATER, Fla. -- Rays manager Joe Maddon gave updates on Sam Fuld (tight right hamstring) and Luke Scott (tightness in right calf) on Tuesday.
"Sam's doing real well. Luke's fine too," Maddon said.
Fuld has seen a lot of Minor League action lately and could see more in Wednesday afternoon's game against the Blue Jays, even though he hits left-handed and lefty J.A. Happ is starting for the Blue Jays.
Meanwhile, Maddon was unsure about whether Scott would be available to play Wednesday.
"As far as I know, he's going to be fine," said Maddon when asked if Scott might be a question mark for Opening Day.
The calf has "a little knot in it," Scott said. "It's kind of bounced around my body, started in my left leg and now it's in my right leg."
A left-hamstring problem slowed Scott earlier in camp.
Scott was asked if he was concerned about not being ready for Opening Day.
"Is it a concern?" Scott asked. "It's not something I want to happen, because right now is when I want to start playing every day. I really want to get locked in. On Opening Day I really want to be locked in.
"But I got to make sure that there is no issue. I don't want to go out there if it's really tight and push and have something happen. It's just being smart. This is what Spring Training is for, working out these things."
Bill Chastain is a reporter for MLB.com. This story was not subject to the approval of Major League Baseball or its clubs.