Gimenez chief among four cuts for Rays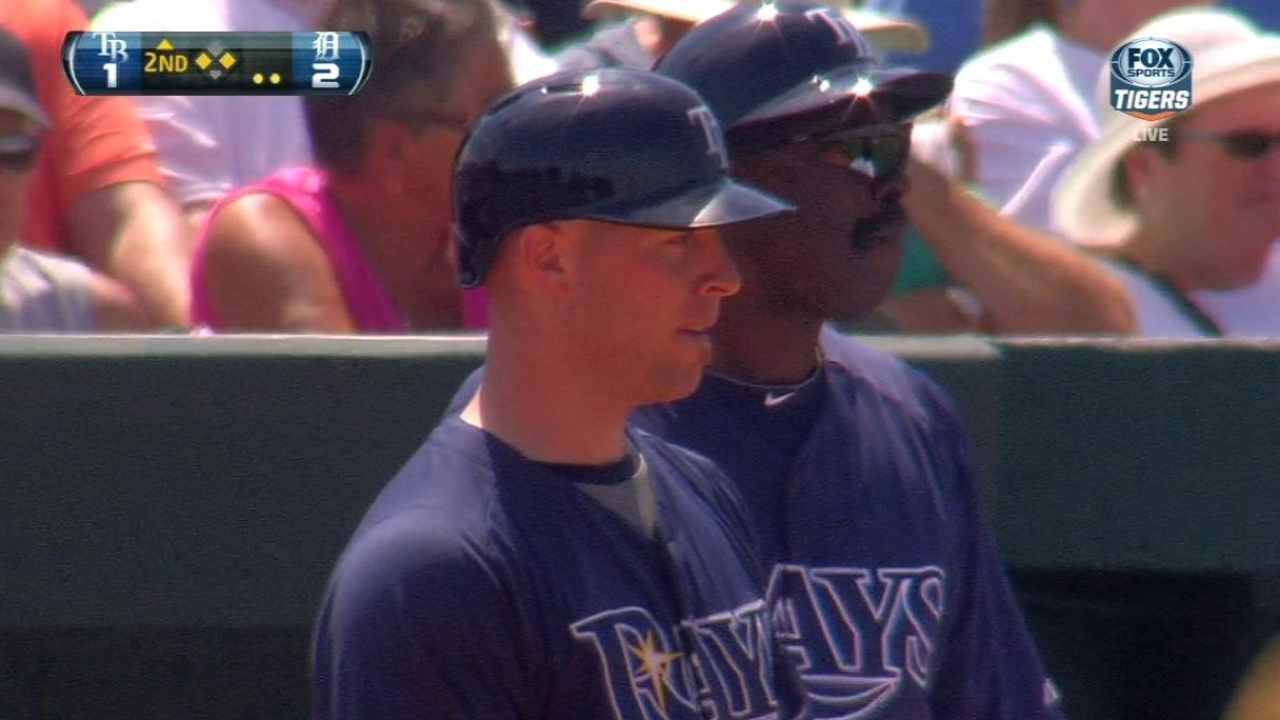 PORT CHARLOTTE, Fla. -- Any suspense about the Rays' catching competition ended Monday night when Chris Gimenez became the odd man out.
The Rays cut four players, reducing the squad's number to 28 in advance of reaching 25 by Opening Day.
Gimenez was optioned to Triple-A Durham, while outfielders Shelley Duncan and Jason Bourgeois, along with infielder Mike Fontenot were reassigned to Minor League camp.
Rays manager Joe Maddon complimented the group and waxed in a positive manner about the depth they have added to the organization.
Gimenez had a remaining option, while Jose Lobaton did not. Given the fact that catching is a demanding position physically, the Rays opted to make their decision based on what would give the organization its best depth at catcher.
Gimenez "had a great camp and a great end of last season, also," Maddon said. "And again, I can't deny there are rules in the game that make you do things at certain times. That's not denigrating Lobaton. Lobaton has done better as of late also. But it's just one of those moments that occur in our game, and for as much as you don't like it, it's part of the business.
"And I'm not going to sit down and tell Gimenez anything, fabricate anything as an excuse. He played well. And he definitely could be in the big leagues right now catching. We also like Lobaton a lot. So you look at the whole big picture and sometimes you have to do these kinds of maneuvers."
Gimenez was hitting .368 with a home run and five RBIs this spring, while Lobaton was hitting .257 with a home run and five RBIs.
"I mean it is what it is," Gimenez said. "You never, ever want to be sent down. Obviously I've been around the game long enough that I understand the situation. Is it unfortunate for me? Of course, this hopefully won't happen again next year. And I've been through this situation, or whole experience and I can come out of it and say, 'Hey, you know, I've been there and done that.' I'm not upset, but what are you going to do?"
Bill Chastain is a reporter for MLB.com. This story was not subject to the approval of Major League Baseball or its clubs.