Hellickson gearing up to go deep into games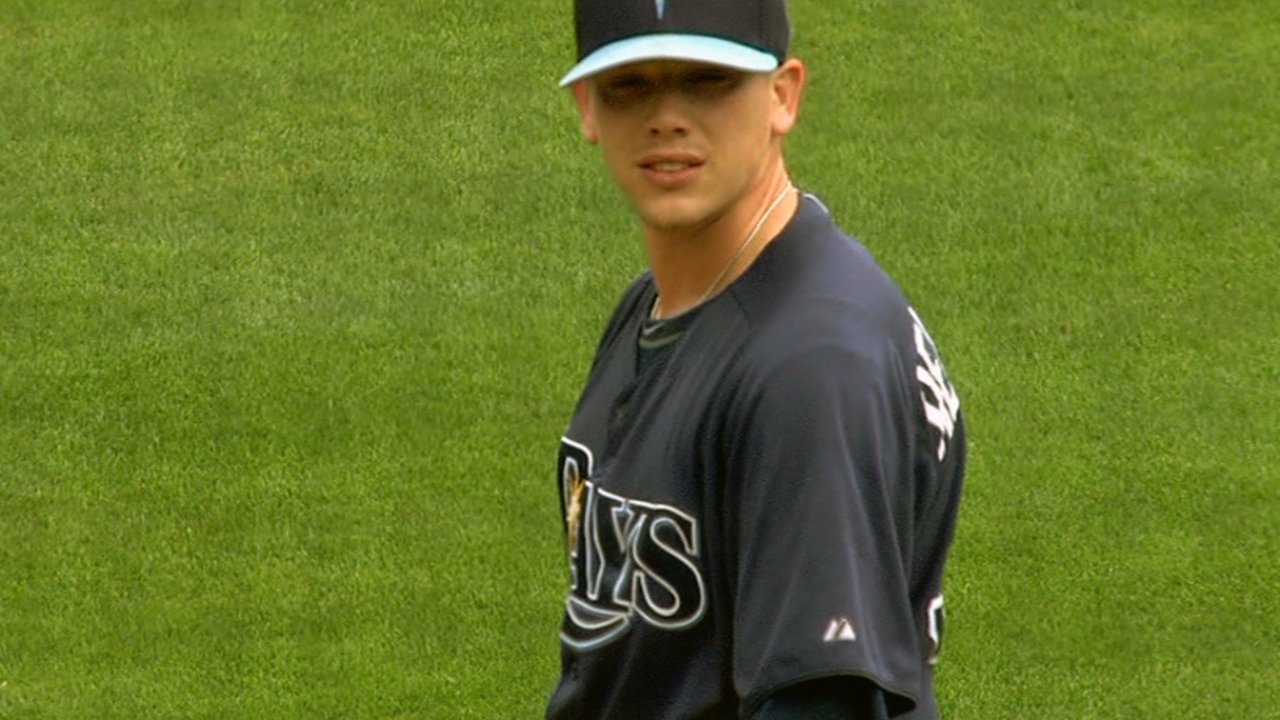 PORT CHARLOTTE, Fla. -- Jeremy Hellickson pitched seven innings against the Yankees Sunday afternoon in Tampa.
Afterward, Rays manager Joe Maddon noted: "I like the idea of him pitching seven innings. That's what I want him to learn how to do, get deeper into games, how to get deeper into games, how to utilize your pitches to do that. I was talking to [pitching coach Jim] Hickey about that during the game. I really liked the idea that he went seven, just to get into that mindset."
Hellickson smiled when asked about Maddon's comment.
"I mean, the thought of going deep into the game isn't exactly new," Hellickson said. "It's what I want to do every time out."
Hellickson did allow that he likes the idea of going seven innings once or twice during the spring to get his stamina up.
"It's nice to go deep into the game before the season starts," Hellickson said.
Hellickson admits that he relied too much on his cutter during the first part of the 2012 season. That won't be the case this season.
"You'll probably see what you saw the second half of last year," Hellickson said. "You know, I like [the cutter]. I'm going to throw it. I definitely overused it the first half last year. I'll probably throw anywhere from five to 12 a game this season."
Bill Chastain is a reporter for MLB.com. This story was not subject to the approval of Major League Baseball or its clubs.