Jennings making smooth transition to center field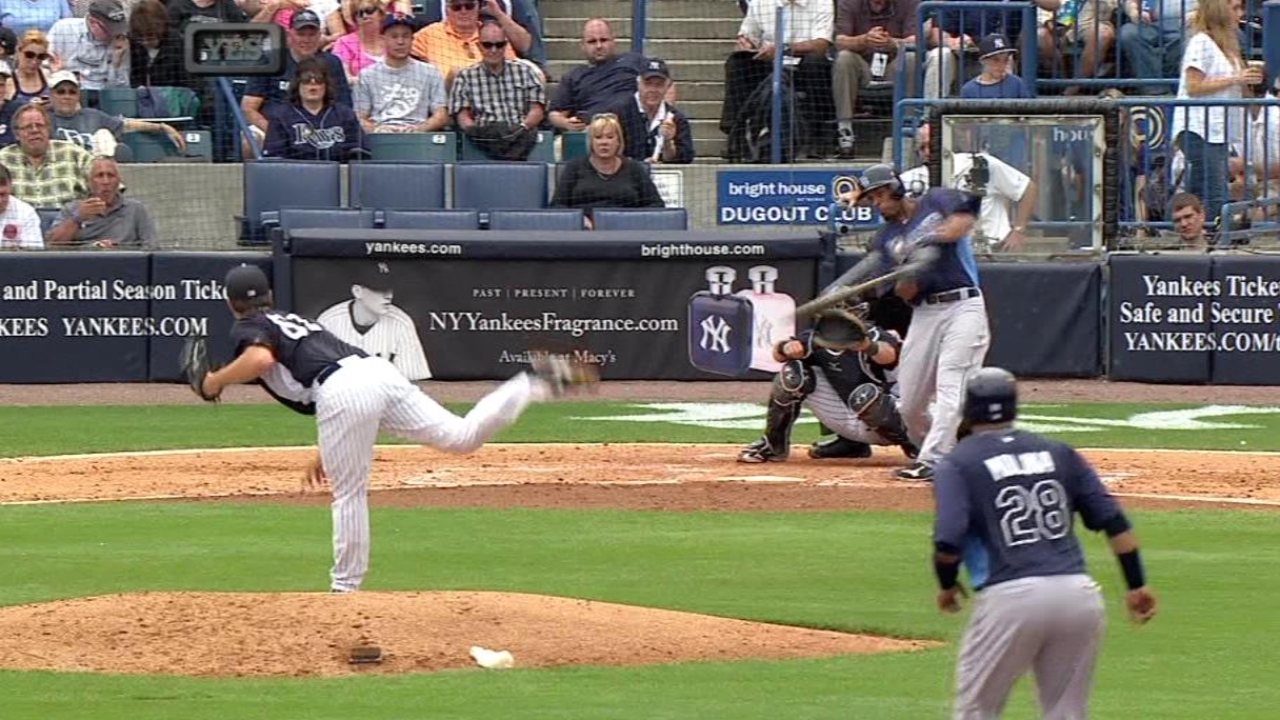 TAMPA, Fla. -- Desmond Jennings played Gold Glove-caliber defense in 2012 while patrolling left field for the Rays. However, once B.J. Upton departed via free agency to play for the Braves, Jennings was asked to move to center field, the position he played most while coming up through the Rays' farm system.
As expected, that transition has been a smooth one.
"I feel good out there," Jennings said. "Been just like I figured it would be."
Rays manager Joe Maddon expected the transition to be routine for the athletic Jennings, who is speedy and has always run good routes in the outfield.
"I really didn't anticipate any problems at all," Maddon said. "He's played that a lot in the past, in the Minor Leagues. We've had him out there on different occasions. I think that was the position he was born to play. It was always nice having him in left with B.J. in center and [Matt] Joyce in right or [Ben] Zobrist -- that makes it thick. But putting him back in center field gives him a chance to really utilize his speed. Probably the biggest difference between him and B.J. is B.J. had more arm. Otherwise, I think there are a lot of similarities."
Jennings noted that he has had to make few adjustments due to the change.
"The hardest thing for me is to just know the hitters," Jennings said. "[Are] you going to play him to pull or hit to the opposite field? I just have to get back to figuring out who hits the ball where and positioning myself where you think you should be. The toughest part is knowing the hitter. What kind of power does he have? Is he going to slap it?"
Jennings has experienced some injuries during past Spring Trainings, so he's pleased with the way this camp has gone since he's been injury-free.
"My main goal is to stay on the field," Jennings said. "And that's the No. 1 goal. And I've been feeling good. My body feels good. Health-wise, it's the best I've felt going into the start of the season. I'm still working on things in the outfield and hitting. But all in all, I feel pretty good."
Bill Chastain is a reporter for MLB.com. This story was not subject to the approval of Major League Baseball or its clubs.