Rays need to make a decision on Wright soon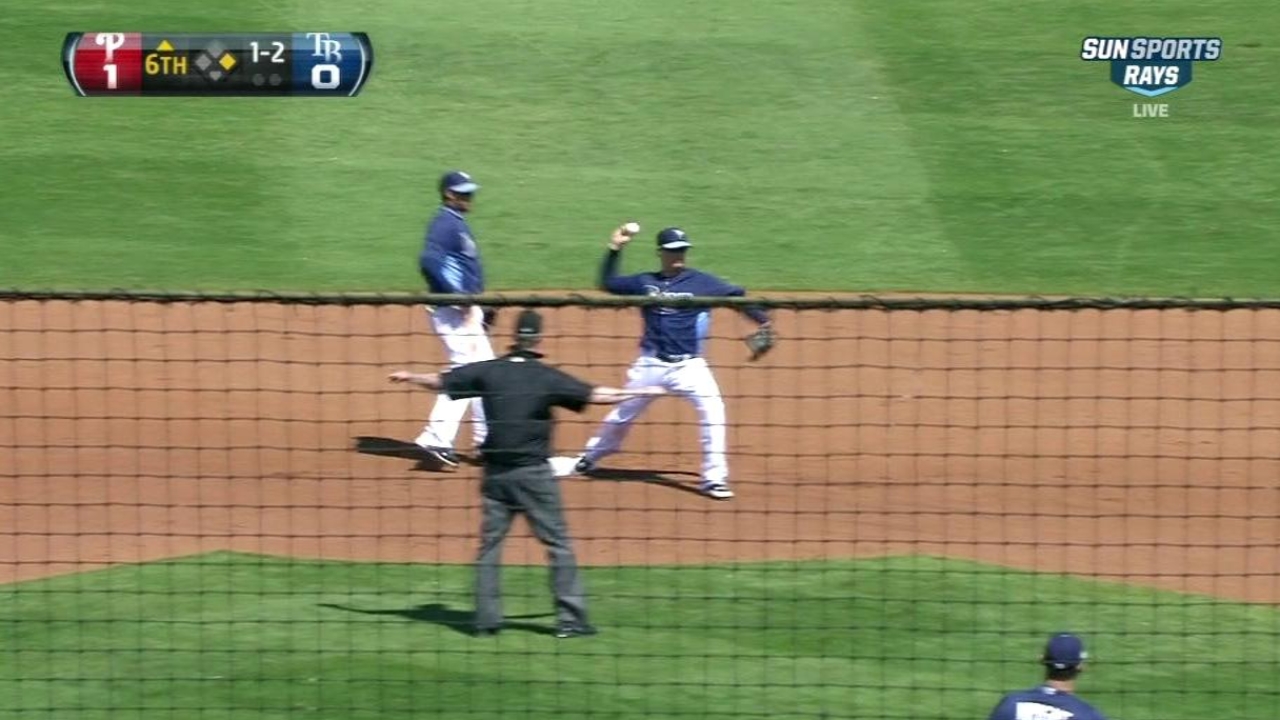 TAMPA, Fla. -- Jamey Wright signed a Minor League contract with the Rays on Jan. 22 and may request out of his contract on Tuesday if he does not make the Major League roster, which means the Rays must make a decision on the veteran right-hander by Tuesday.
Rays manager Joe Maddon said he was "really happy with Jamey Wright."
"The ball's been up a little bit, that's been it," Maddon said. "Otherwise, the gun numbers are good, breaking ball's good. He feels well. I think here's a guy who wants to get to the regular season when it matters, and you're going to see the ball where it's supposed to be. ... That's what I think.
"There's so much I like about him also, just personality-wise and what he does with the entire group. If you give up a couple of home runs or hits during Spring Training, that really does not bother me. I think he's off a little bit with command, but not because there is anything wrong with him. I think it's just that time of the year yet."
Bill Chastain is a reporter for MLB.com. This story was not subject to the approval of Major League Baseball or its clubs.