Gimenez, Lobaton competing for backup catcher job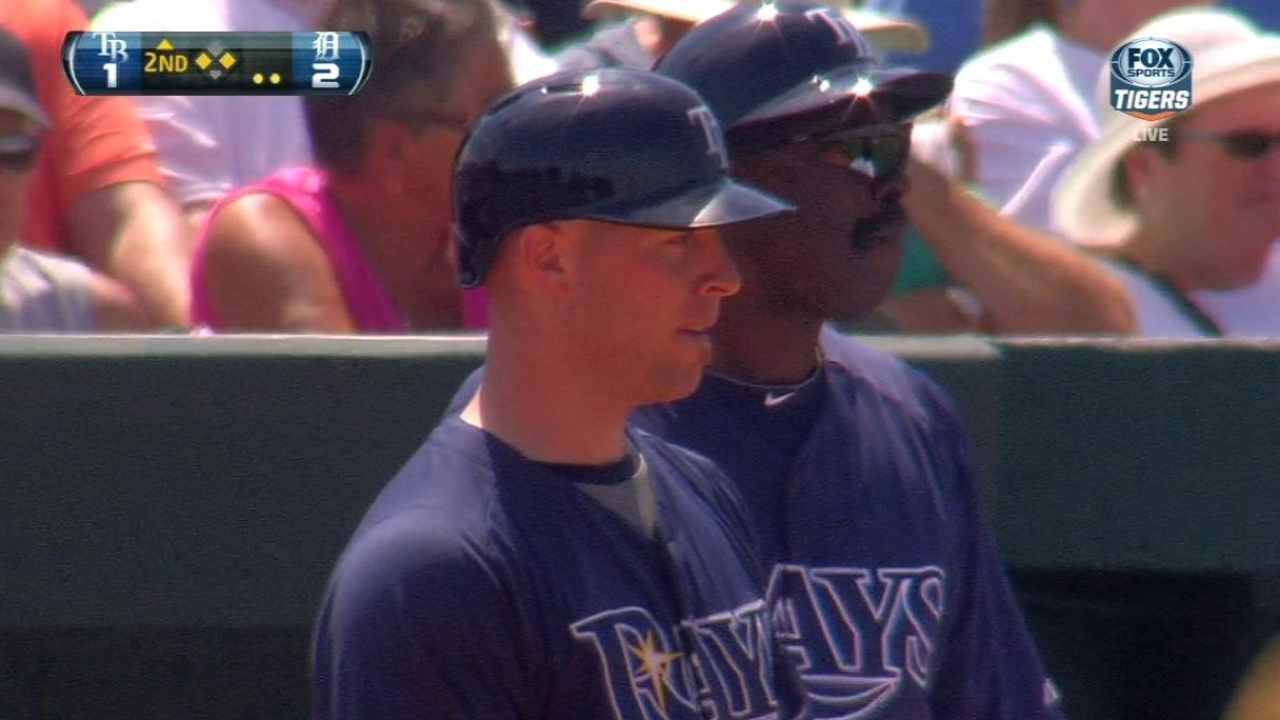 PORT CHARLOTTE, Fla. -- Jose Molina will be one of the Rays' catchers, but the question is: Who will back him up?
Chris Gimenez and Jose Lobaton are the candidates to fill the job, and the Rays will need to make a decision in the coming days.
"We've had a lot of good discussions about that, some really good discussions, actually, regarding that particular position," Rays manager Joe Maddon said. "It is a little bit more clear to us among the group, but there have been a lot of good discussions about that. We have some really difficult problems there. Both guys I think have done relatively well here."
Entering Saturday's action, Gimenez has hit better than Lobaton, posting a .378 spring mark to Lobaton's .188. But Lobaton is a switch-hitter, and, unlike Gimenez, he is out of options.
"There's all different reasons why you do different things," said Maddon when asked if the option consideration would weigh heavily in the decision.
Gimenez hit .310 at Triple-A Durham with 10 home runs and 49 RBIs in 71 games last season. On Aug. 31, the Rays recalled Gimenez and he hit .406 with three doubles, a home run and five RBIs in 18 games to finish out the season.
"I often talk about what a guy does during the season normally carries more weight than what he does during Spring Training," Maddon said. "I thought he finished up well for us. He went back and re-invented his offensive approach in Triple-A last year, and he came up and it carried over with us. Good energy behind the plate, I think the pitchers like throwing to him. So beyond what he's doing at this camp, he made a good impression at the end of last season."
Bill Chastain is a reporter for MLB.com. This story was not subject to the approval of Major League Baseball or its clubs.