Fuld 'upbeat,' passes another test in road back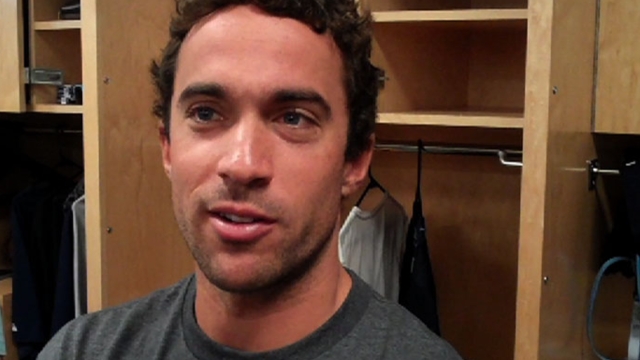 PORT CHARLOTTE, Fla. -- Joe Maddon feels good about Sam Fuld being ready for Opening Day.
Fuld hit in a Minor League game on Thursday and followed that with a stint in which he played in left field for Triple-A Durham on Friday.
"It's a different story [playing in a game]; passed that test," Fuld said.
Maddon said everything with Fuld "seems to be in good order."
"We're just going to continue to move it forward," Maddon said. "Get him out there and involved. He was really upbeat yesterday, so I think he'll be ready for the season."
Maddon said Fuld will be off on Saturday, and he will try to get the outfielder into a game on Sunday.
"He's feeling good," Maddon said. "We'll keep playing it on a day-by-day basis and see where we want to take it, but very soon."
Fuld was happy to be playing in the field again.
"I don't do too well with the DH rule," said Fuld, who went 2-for-4 with a double Friday. He also scored from second and went from first to third on another play.
Bill Chastain is a reporter for MLB.com. This story was not subject to the approval of Major League Baseball or its clubs.