Rays not rushing decision on fifth starter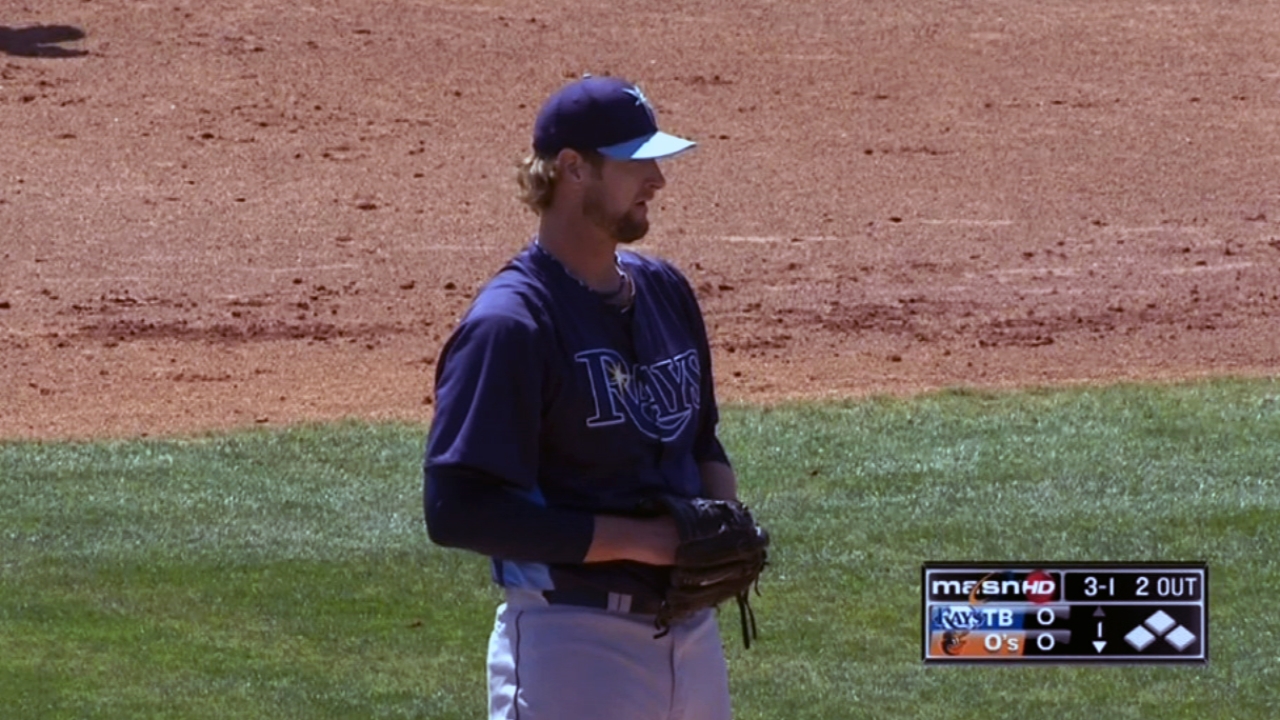 PORT CHARLOTTE, Fla. -- The Rays will have to make a decision soon on who will be their fifth starter, but it is unlikely to happen before the end of camp.
Jeff Niemann and Roberto Hernandez are the final two contenders for the spot, with Hernandez starting Thursday against the Blue Jays and Niemann scheduled to pitch Friday against the Orioles.
Rays manager Joe Maddon didn't sound as if he felt any pressure to make a decision yet.
"We really haven't had that conversation yet, and my thought is to just wait one more time [through the rotation]," Maddon said. "We haven't said, 'Listen, we have to make a decision by this next time out.' For me, I think we'll just continue to let it play. I think they've both been good."
Maddon thinks both have looked sharp, even though Niemann's velocity has been a half click slower than usual.
"Again, I know the velocity has been noted as a concern, but it's really not," Maddon said. "So they're both looking very good. We have some nice, difficult decisions to make."
According to Maddon, the final decision will be based on each of the pitchers' histories, as well as what they've done this spring.
"Both have been successful," Maddon said. "Right now, you're just trying to make your best determination about which one will give you the best chance to get off to a good start as a starter, and who folds well back into the 'pen. Honestly, it's a combination type of thing. We respect them both as having been veteran players who have had success.
"Of course, maybe Roberto a little bit more in the past. But again, I thought Jeffrey should have been the Rookie of the Year a couple of years ago [in 2009], so there's a lot of respect regarding both of those guys. So treat the decision in a manner where there's no haste. Let's play it all the way through and see what we think."
Bill Chastain is a reporter for MLB.com. This story was not subject to the approval of Major League Baseball or its clubs.