Despite injury, Fuld targeting Opening Day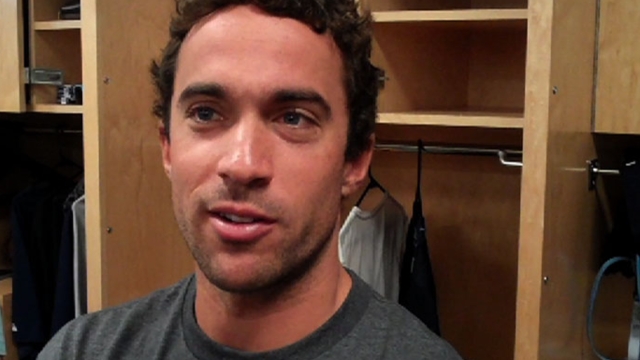 FORT MYERS, Fla. -- Sam Fuld has been out since March 3 for precautionary reasons because of a tight right hamstring. The Rays don't want him rushing back because running is such a big part of his game.
Despite all of the time that he's missed, the Rays outfielder remains confident he will be ready to play on Opening Day.
"Yeah, yeah, I am," Fuld said. "I know that as long as I continue to be safe and cautious with it, the leg will be fine by Opening Day."
Fuld and Rays manager Joe Maddon both believe he can play in games by the end of the week. Fuld said that return to action might include a Minor League game.
"I feel like I've learned over the last three or four years that you don't necessarily need a ton of repetition at the plate to feel comfortable," Fuld said. "I know what to do, whether it's in the batting cage or what not to get ready for at-bats without having seen live pitching in a while. I think that's changed.
"In the past it felt like maybe 50 or 60 at-bats in Spring Training would get me ready, I feel like I don't need as many now."
Fuld has not been sitting idle during the period away from the playing field. He has performed a lot of different drills, though he said he has not swung a bat and burst out of the box yet.
"That's probably the one thing I haven't done," Fuld said. "I've done a lot of agility work with back and forth lateral movements and stuff. And then [Tuesday] when I ran the bases, I ran pretty hard and felt good. I haven't done any outfield work, but I feel like the agility stuff I've done has mimicked that pretty well."
Originally, the forecast for Fuld's return was sooner. Even though the status of his leg has lingered, he hasn't grown more concerned.
"I knew I was going to be conservative with it and I knew it was going to take a while," Fuld said. "So I was prepared for this amount of time. I keep reminding myself that it's a long Spring Training. It's always difficult when you're injured and you're itching to get out there as soon as possible. But given the time frame and the setting, I think it's important to be extra safe."
Bill Chastain is a reporter for MLB.com. This story was not subject to the approval of Major League Baseball or its clubs.