Peralta shows Dominican pride after Classic win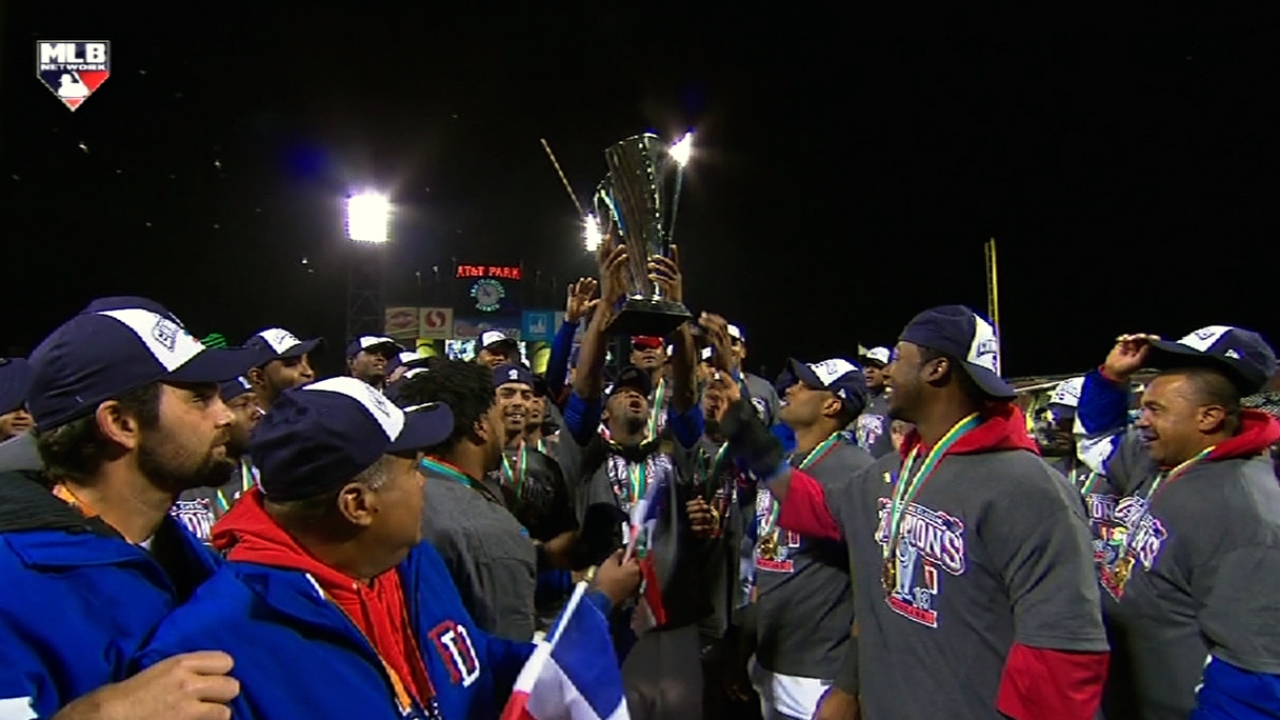 FORT MYERS, Fla. -- Joel Peralta chirped away at anybody within an earshot on Wednesday, the day after his native Dominican Republic defeated Puerto Rico 3-0 in the title game of the World Baseball Classic.
"There are a lot of people I know who probably don't know where the Dominican is, but now they probably will because we won the WBC," Peralta said.
Peralta watched the game on TV in Port Charlotte with fellow Rays countrymen Juan Sandoval, Juan Oviedo, and Minor League pitcher Jose Molina.
"Dominican went crazy last night," Peralta said. "I still think they're partying today."
Peralta was happy about the win, but hardly surprised.
"When I saw the team they put together, I saw a lot of young guys," Peralta said. "Those guys were hungry, they went in there and it means something to them to win [the WBC]."
Peralta had originally been scheduled to pitch for the Dominican Republic in this year's Classic, but a stiff neck slowed him early in camp, which prompted him to withdraw from the team.
"It feels bad that I missed the whole thing since Day 1," Peralta said. "But I couldn't go. I wasn't ready for that. My neck was bothering me with my shoulder. If I would have been there earlier in the tournament, I might have hurt the team. So it was better for me and the team, maybe, that I didn't go."
Bill Chastain is a reporter for MLB.com. This story was not subject to the approval of Major League Baseball or its clubs.