Rodney letdown, not his arm concerns Maddon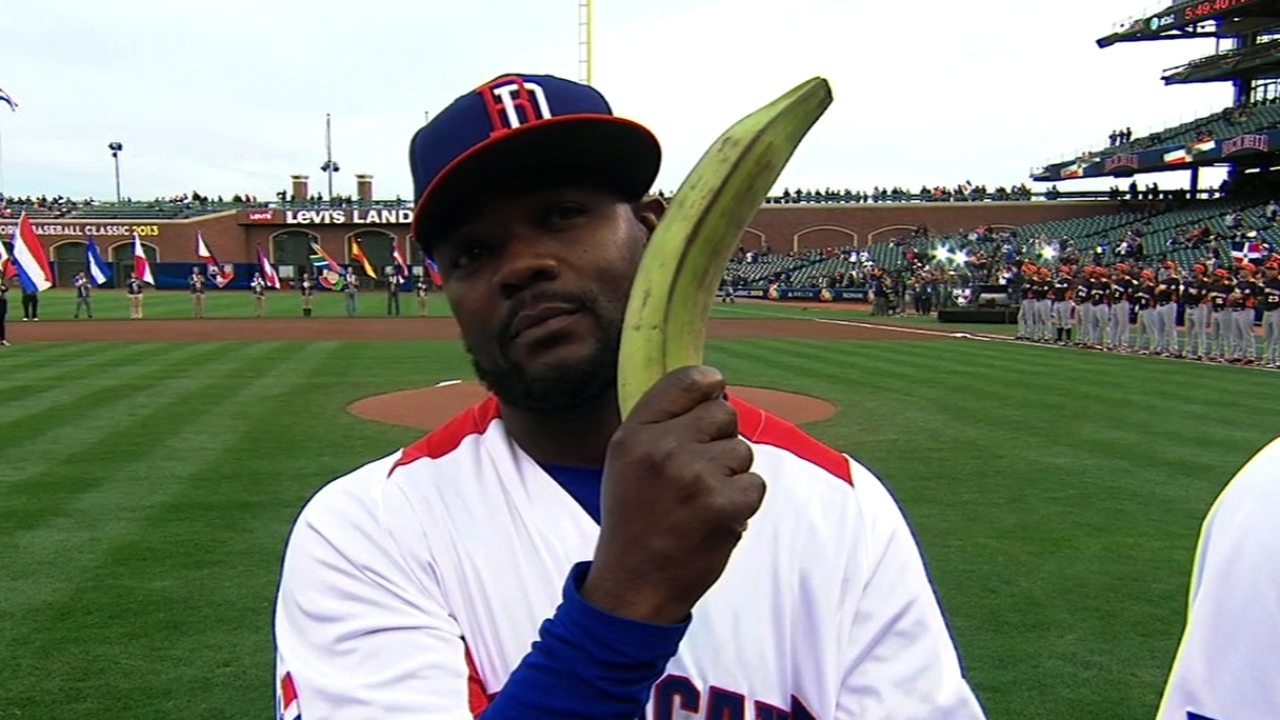 LAKELAND, Fla. -- The work day starts before dawn in Spring Training, so it's not surprising that Joe Maddon dozed off before Monday night's World Baseball Classic semifinal game between the Kingdom of the Netherlands and the Dominican Republic ended.
"Then all of a sudden I wake up, it's the ninth inning and there he is, doing his thing. It was great to see that," the Rays manager said before Tuesday's 11-5 win over the Tigers at Joker Marchant Stadium.
The player in question was Rays closer Fernando Rodney, who earned his sixth save of the tournament, sending the Dominican Republic into the championship game Tuesday night against Puerto Rico. "Rodney looks good. He looks great. I love the emotion of the Dominican team. There's nothing wrong with that. And anybody who talks negatively about that, they're missing the point," Maddon said.
He added that he wasn't worried about Rodney's workload, even though he pitched in each of the DR's first seven games. "It's not so much the amount of work. It's the intensity of the work. He's pitching midseason right now, man. He's got a playoff demeanor about him. So my concern is more emotional than physical, I think. I don't know how he's going to be. There's going to be a little bit of a letdown when this is all over after having amped up this much, this soon. So that's my concern. What's he going to be like emotionally when this is all over?" he explained.
Paul Hagen is a reporter for MLB.com. This story was not subject to the approval of Major League Baseball or its clubs.