Scott showing shoulder shouldn't be a burden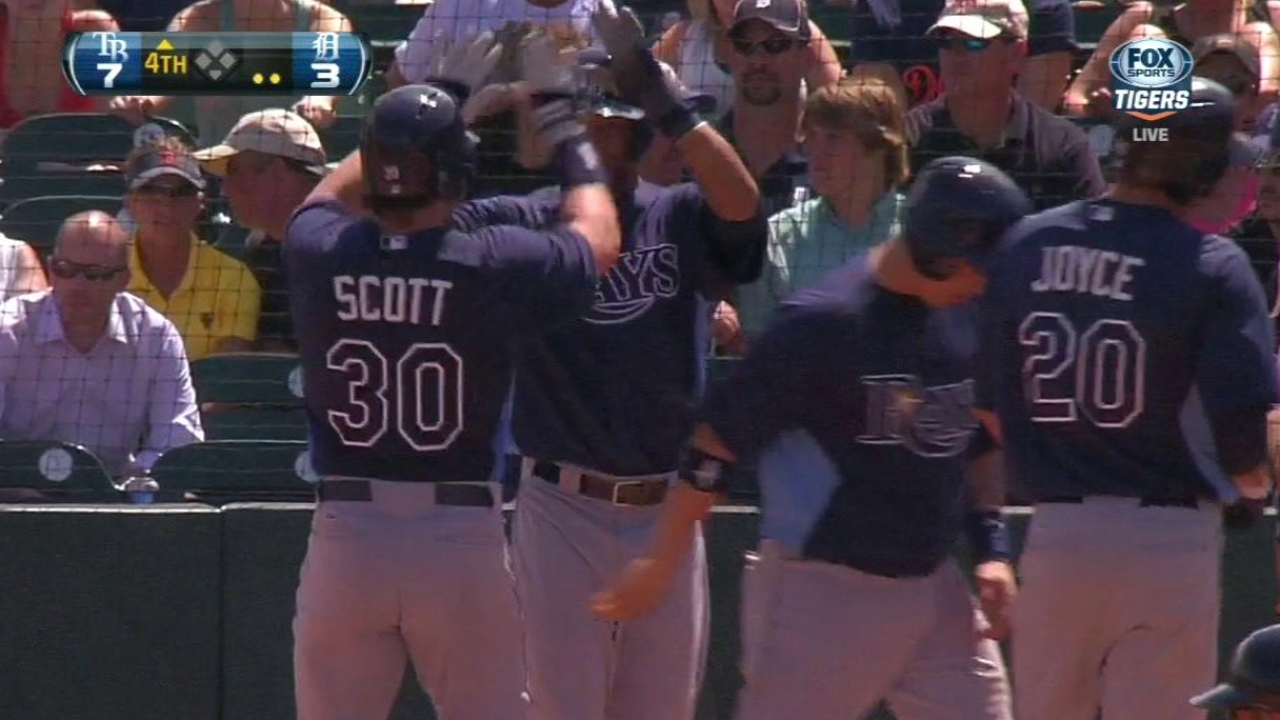 LAKELAND, Fla. -- Rays designated hitter Luke Scott has been in and out of the lineup this spring, battling a hamstring injury. He spent the last two seasons dealing with shoulder problems. But he was back, starting in right field Tuesday, and looked as though the time off hadn't hurt him at bit.
Scott had a walk, a double and a grand slam in the fourth to spark Tampa Bay to an 11-5 win over the Tigers at Joker Marchant Stadium. Now that he's feeling better physically, he's optimistic he can produce at the plate this season.
"It's like being able to drive a car on four wheels instead of three. My whole life I've been able to do certain things with my body. My shoulder and my mechanics have worked a certain way. The last two years I haven't been able to do that," he said. "So that's a tremendous adjustment to make. Now that I've had a chance to heal and get back to my former self, it feels good to get back to where I used to be. It feels good to once again be able to control the bat head."
Said manager Joe Maddon: "He could be very big for us. He's been a good RBI guy. If we can get him out there more, we could see a lot of that. He's got that knack for driving in runs. He likes being out there in that moment. His swing is effortless now. It's not like he's trying to do too much. An easier swing with better results. I think in the past he was concerned about swinging and missing, because that would hurt."
Paul Hagen is a reporter for MLB.com. This story was not subject to the approval of Major League Baseball or its clubs.