Fuld could return to Grapefruit League action this week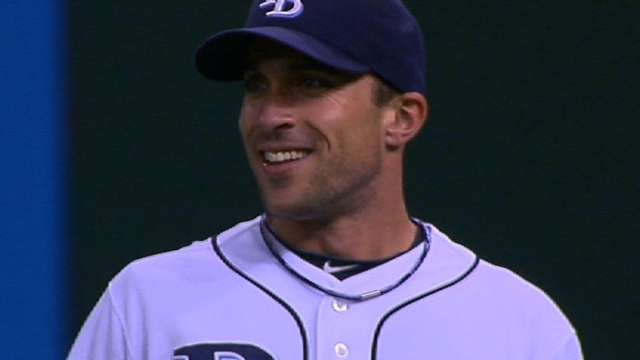 FORT MYERS, Fla. -- Outfielder Sam Fuld continues to make progress in his efforts to come back from a tight right hamstring, with a target date for a return potentially at some point in the coming week.
Fuld hasn't played in a Grapefruit League game since March 3, and his recovery has taken a bit longer than initially anticipated, but the Rays' staff feels he is headed in the right direction with enough time for him to get the at-bats necessary to be ready for Opening Day.
[Trainer Ron Porterfield] is encouraged by the whole thing," manager Joe Maddon said. "I still anticipate him being ready for the opening of the season. It should be right after the off-day, near after that, he should be able to start playing in a game. The middle of the week, the end of the week, I would think that he would have a shot based on everything Ronny has told me the last couple of days."
Considering Fuld's expected role as a backup, with limited playing time once the season gets going, it might be easy to think that he thus doesn't need much time to be ready to go. But Fuld has had a tendency to start slowly, so the Rays want to get him enough reps so he's ready to go, especially if the need comes up for him to fill a spot for an extended period at the start of the season.
"He has a tendency of not starting quickly," Maddon said. "I remember we wanted to get him more at-bats because of that. We ended up needing him a couple of years ago, and he ended up doing really well. For me, it's still important to get him out there as often as we can."
Jonathan Mayo is a reporter for MLB.com and writes a blog, B3. Follow Share This