Maddon not overly concerned about Rodney's workload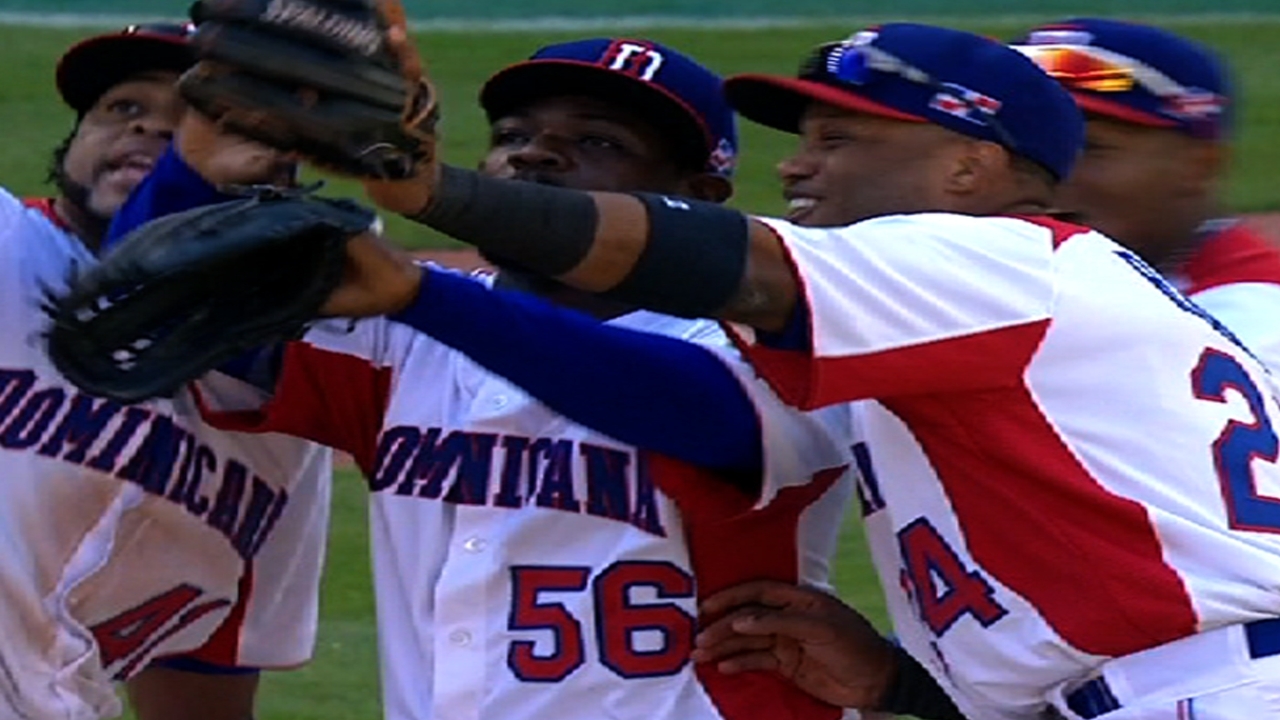 FORT MYERS, Fla. -- There is no question that Rays closer Fernando Rodney has been one of the top performers in this year's World Baseball Classic. The right-hander has saved five of the Dominican Republic's six wins in the tournament, allowing just one hit and no runs over 5 1/3 innings of work. But can it be too much of a good thing?
Since the Classic began for the Dominican team back on March 7, Rodney has appeared in six games. He hasn't been taxed in any of them, with a 17-pitch inning on March 7 against Venezuela in the Round 1 opener his max, ironically his one non-save appearance thus far. But it's not just usage that could potentially cause worry, it's the high-octane nature of it.
"The concern is that on the back side of that, if there's going to be a letdown in a sense, because he's had all this adrenaline rush going on right now," manager Joe Maddon said. "He is so into it, and rightfully so. I think that's more of a concern than just pitching too often, the fact that you've pitched at such a high level."
Rodney and the rest of the Dominican team have played the entire World Baseball Classic with a tremendous amount of passion. Rodney has been as energized as any of teammates, finishing the game against Venezuela, two against Puerto Rico and one each against Spain, Italy and the United Sates with his trademark arrow shot into the air as the Dominicans have gone undefeated. The good news for the Rays is that even if Rodney is called upon two more times, it will all be over after Tuesday's final.
"For them and the way the Dominicans are dealing with this right now, it's almost like it's a playoff situation, so there's a lot of amperage going on there," Maddon said. "We'll see how this all plays out when it's over. There's going to be some kind of a 'woof' factor when this whole thing is over. He should have time to settle down and still be ready for the opening of the season."
Jonathan Mayo is a reporter for MLB.com and writes a blog, B3. Follow Share This