Zobrist savors World Baseball Classic experience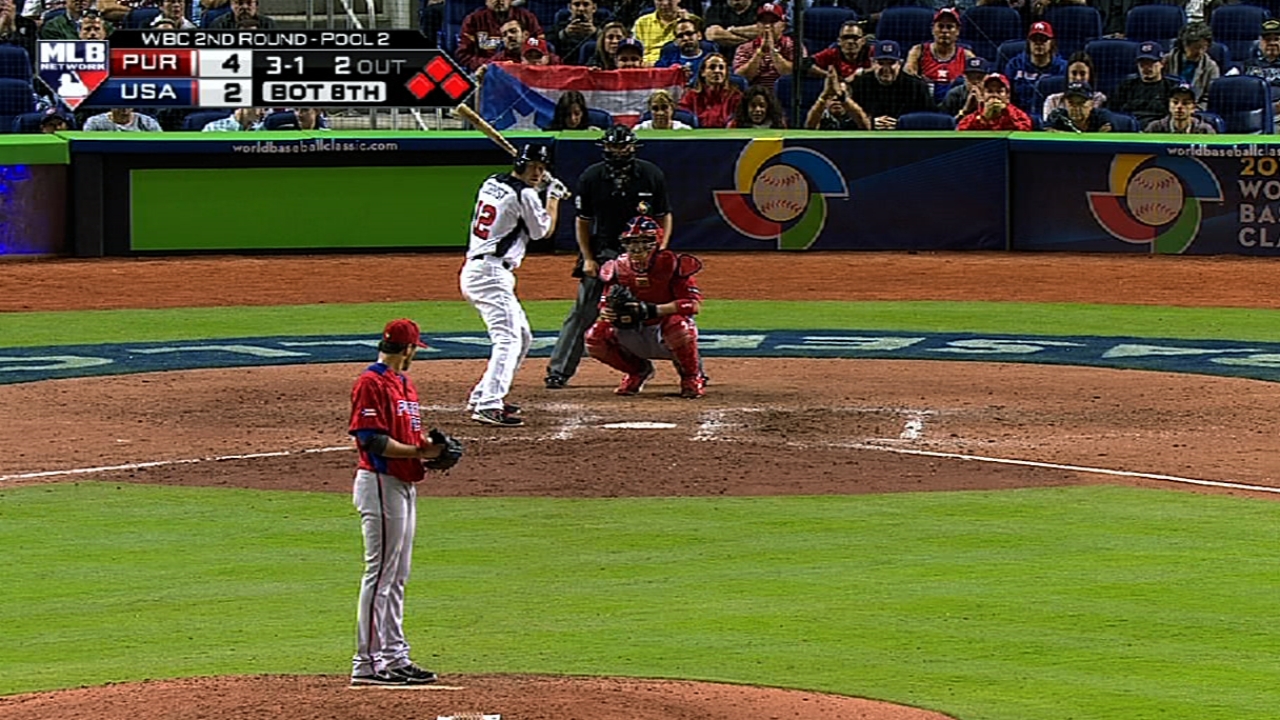 FORT MYERS, Fla. -- Ben Zobrist was back in Rays camp on Sunday morning, still riding the high from his World Baseball Classic experience.
"It certainly was one of the most memorable experiences of my baseball career and a privilege from the start all the way to the finish," Zobrist said. "Every second of it, I enjoyed. I wish it hadn't ended when it did. I felt everybody took it very seriously and wanted to represent our country well."
Now it's time for Zobrist to get ready for the regular season. He appeared in four games for the United States and had 11 official at-bats in the process. Both the Rays and Zobrist don't think he's too far behind, though. Adding up his plate appearances from early in the Grapefruit League season and his Classic experience, his 32 plate appearances put him right about where he should be at this point of the spring.
"He told me he feels real good," manager Joe Maddon said. "The part that you don't think about is that with all the importance of the game, they amp it up. It's almost like Opening Day for them, so all of the adrenaline was there. With that, he felt really good. He saw the ball well. His body felt good, everything was fine.
"It just sounds like we have to put him on a normal schedule the rest of the way, like everybody else here. He should get the requisite number -- mid-60s to 70 -- plate appearances by the time the season begins, which is perfect."
While Zobrist would have preferred to move on to San Francisco for the World Baseball Classic semifinals, he certainly will bring all of the memories of his time with Team USA with him as he gets back to the business of preparing for the regular season. He's ready to be a World Baseball Classic recruiter in the future.
"To me, it's hard to believe that anybody passes the opportunity up after experiencing it," Zobrist said. "When you hear about it, during Spring Training, maybe it's easy to say, 'I'll do it next time.' When they gave me the opportunity, I'm glad it was something I didn't wait for a second to say yes to, because it's a special experience, a once in a career experience."
While it didn't go well for Zobrist, perhaps the most unusual experience was getting the chance to face the closer he usually plays defense behind. He had the chance to have bragging rights over Fernando Rodney when the U.S. played the Dominican Republic in Round 2.
"I was thinking about taking him yard 2-0, but I thought, 'It's not going to help anything. It's 3-1 right now, one run isn't going to do anything,'" Zobrist said. "So I figured I'd take one and I regretted that later on in the at-bat, because he got pretty nasty later on in the at-bat. I thought the 3-2 pitch that he threw -- first of all, I couldn't have touched it, I don't think, where he put it, it was a great spot -- but I thought it was a ball. But [it was] strike three and walk back to the dugout. Next thing I know, the arrow's being shot into the air and another patented Fernando Rodney/Rays moment there."
Jonathan Mayo is a reporter for MLB.com and writes a blog, B3. Follow Share This