Archer, Rivero staying sharp in Minor League camp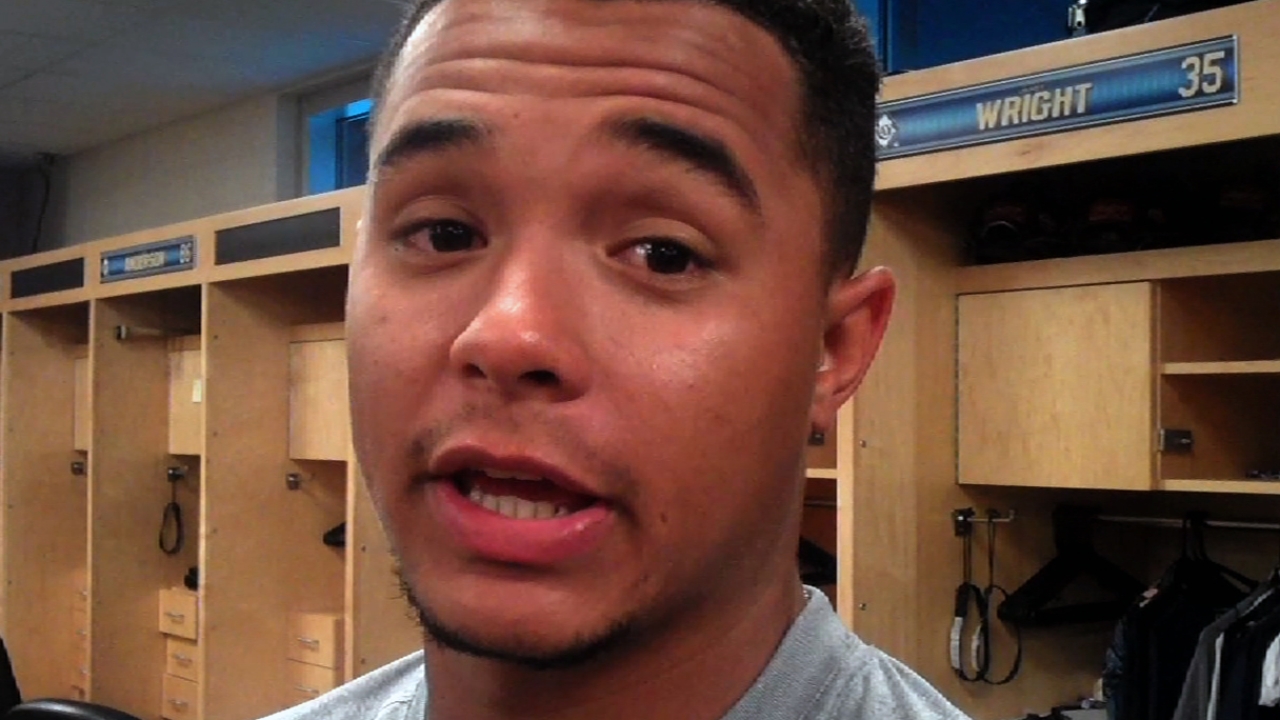 PORT CHARLOTTE, Fla. -- They stayed in big league camp for about the same amount of time, though there were different expectations for each. And both threw exceptionally well in their respective first outings on the Minor League side.
Felipe Rivero knew he wasn't going to make the club, having spent the 2012 season in full-season ball for the first time. But Chris Archer was competing for a spot on the big league staff, yet was optioned just one day after Rivero was sent out. Both hit the ground running away from the big stadium.
Archer, No. 46 on MLB.com's Top 100 Prospects list and No. 4 on the Rays' Top 20, threw well in big league camp, finishing with seven scoreless innings during which he gave up just one hit. He picked up where he left off in his first Triple-A game on Thursday, going four strong innings to quickly show he wasn't about to let his demotion impact him in a bad way.
"Sometimes guys get on the pity pot, but that didn't happen with him," Rays farm director Mitch Lukevics said. "He's right there with the attitude, and you can't say it always happens that way. Players can take it as a negative and hurt themselves. He took it the right way, and it was evident in his first outing."
Rivero, No. 18 on the Top 20, took advantage of his time in big league camp. He appeared in four games, all in relief, allowing two runs on five hits over 4 1/3 innings. Going back down was an inevitability for the young left-hander. Now, he can focus on getting stretched out in time to begin the Minor League season as a starter -- most likely here in Port Charlotte and the Florida State League.
If his first outing is any indication, he'll be more than ready. Pitching with the Port Charlotte group on Friday, Rivero tossed three perfect innings against the Twins. He struck out six of the nine batters he faced.
"That was a good performance, and he did a nice job in big league camp, too," Lukevics said. "It's good when you see young guys step up like that. He's always had good stuff. But you never know how a kid is going to handle the pressure of Major League games. He handled it really well."
Jonathan Mayo is a reporter for MLB.com and writes a blog, B3. Follow Share This