No concerns about Niemann's velocity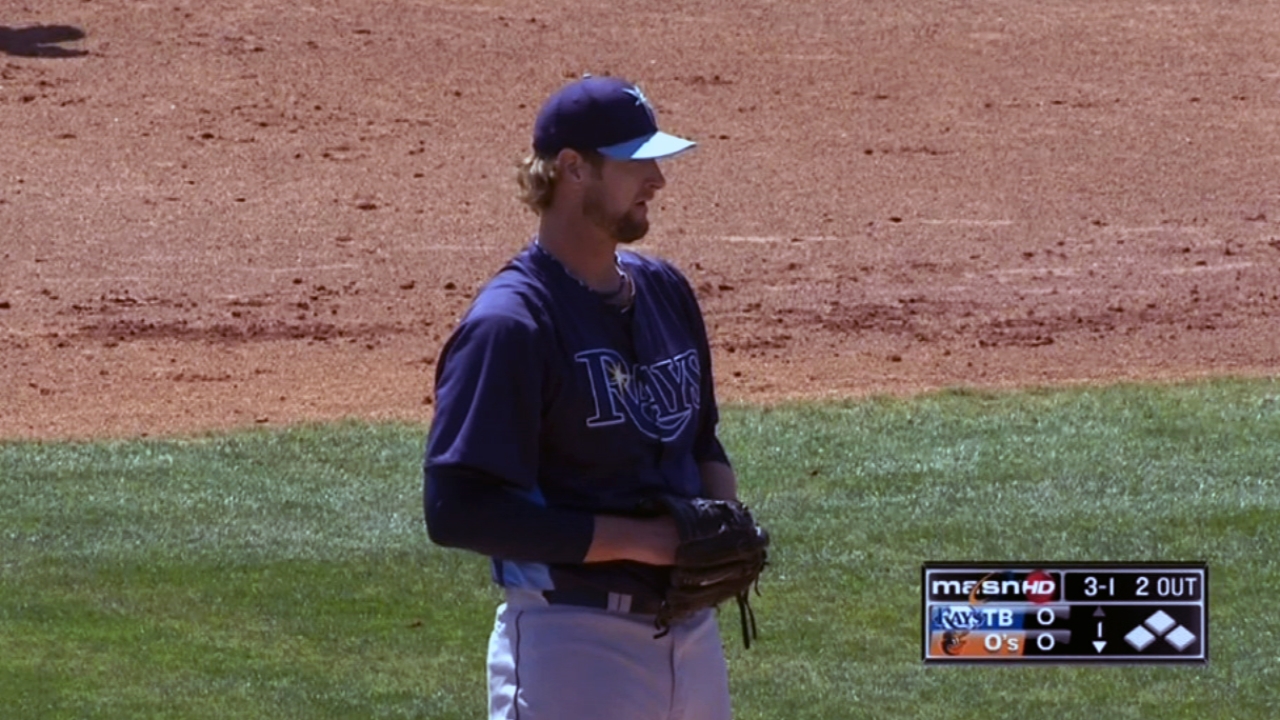 PORT CHARLOTTE -- Jeff Niemann looked sharp on Thursday when he allowed one run in 4 1/3 innings against the Orioles. But there were questions afterwards about his velocity.
None of the pitches Niemann threw touched 90 mph. When reporters told Niemann about his velocity after the game, he didn't seem too concerned. Neither did Rays manager Joe Maddon on Friday morning.
"I've always talked about I don't like it when he throws 92 or 93," Maddon said. "I think the movement becomes less. Now I think [88 mph] is a little bit below, if that [radar] gun was in fact correct. But I also believe as he continues to move forward you're going to see a little bit more [velocity], which would put him right about where he needs to be.
"The curveball, the slider, the cutter, the split, everything is really good and they're getting bad swings against him, so that tells you how much the ball is moving. I mean with him, it's all about his angle, so I'm really not concerned. If he was off maybe two or three miles per hour, that's forthcoming I believe."
Bill Chastain is a reporter for MLB.com. This story was not subject to the approval of Major League Baseball or its clubs.