Fuld's tight hamstring not ready yet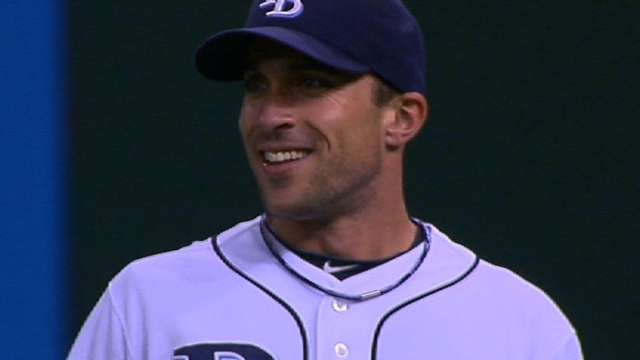 PORT CHARLOTTE -- Sam Fuld (tight right hamstring) was expected to be back by Friday or Saturday, but the Rays outfielder said he's not quite ready to return.
Fuld's activity has been slowed since the March 3 game against the Twins in Port Charlotte when he felt the tightness. He has been able to hit and he's been doing some running, but not on the bases. He didn't seem concerned about not being back just yet.
"There have been no setbacks," Fuld said.
Rays manager Joe Maddon talked to head athletic trainer Ron Porterfield, who advised him about the course of action to be taken with Fuld.
"Ronnie still thinks four or five more days before he turns him loose," Maddon said. "It's getting better, everything is coming along well. But Ronnie wants to be cautious. He called me last night and told me what he thought. So we'll continue to be cautious about that, but there's not a heavy level of concern right now."
Maddon noted that the most important thing is for Fuld to accrue the appropriate number of at-bats for him to be ready.
"I think his leg is going to be fine by that point, but you want to make sure that he's ready, too," Maddon said. "If he's back right around the 20th or so, he's still got a chance to get 20 or 25 at-bats and we could still get him some at-bats in a Minor League game."
Bill Chastain is a reporter for MLB.com. This story was not subject to the approval of Major League Baseball or its clubs.