Hellickson lends hand to fundraiser in native Iowa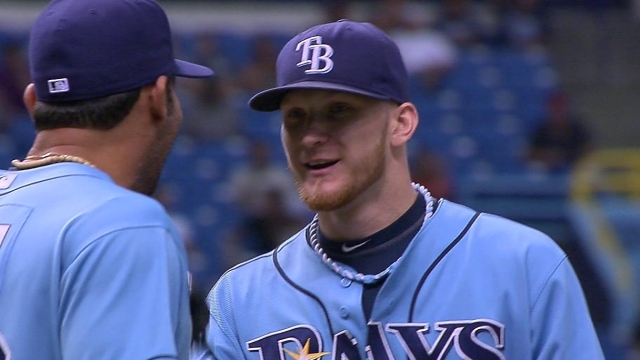 ST. PETERSBURG -- Jeremy Hellickson will be helping out "Kids Living Brave" by participating in an upcoming fundraiser "Pitcher Perfect" on Jan. 26.
Kids between the ages of 8-14 will be able to attend a pitching clinic at Grand Slam USA in Des Moines, Iowa, where Hellickson will make a guest appearance.
"Yeah, it should be fun, should be a pretty big crowd out there," Hellickson said. "All of the money raised will go to that charity, 'Kids Living Brave.'"
Jack Cooper, a member of the "Kids Living Brave" board of directors, said the charity "believes in living life to the fullest."
"Not only will this pitching clinic allow local kids a chance to attend a pitching clinic, meet their favorite Major League Baseball pitcher and improve their skills, 100 percent of the proceeds benefit the charity to support Iowa kids fighting cancer and their families," Cooper said.
Tickets are $50 and are limited to the first 60 kids in each session; they can be purchased at KidsLivingBrave.org.
Hellickson, 25, is a Des Moines native and Hoover High School graduate.
"Our son Carson thinks the sun rises and shines over Jeremy," Cooper said. "We know a lot of other local kids feel the same way and will be excited to attend 'Pitcher Perfect.'"