Miller's ab injury keeps him out another day
Rays play it safe, give Robertson second straight start at second base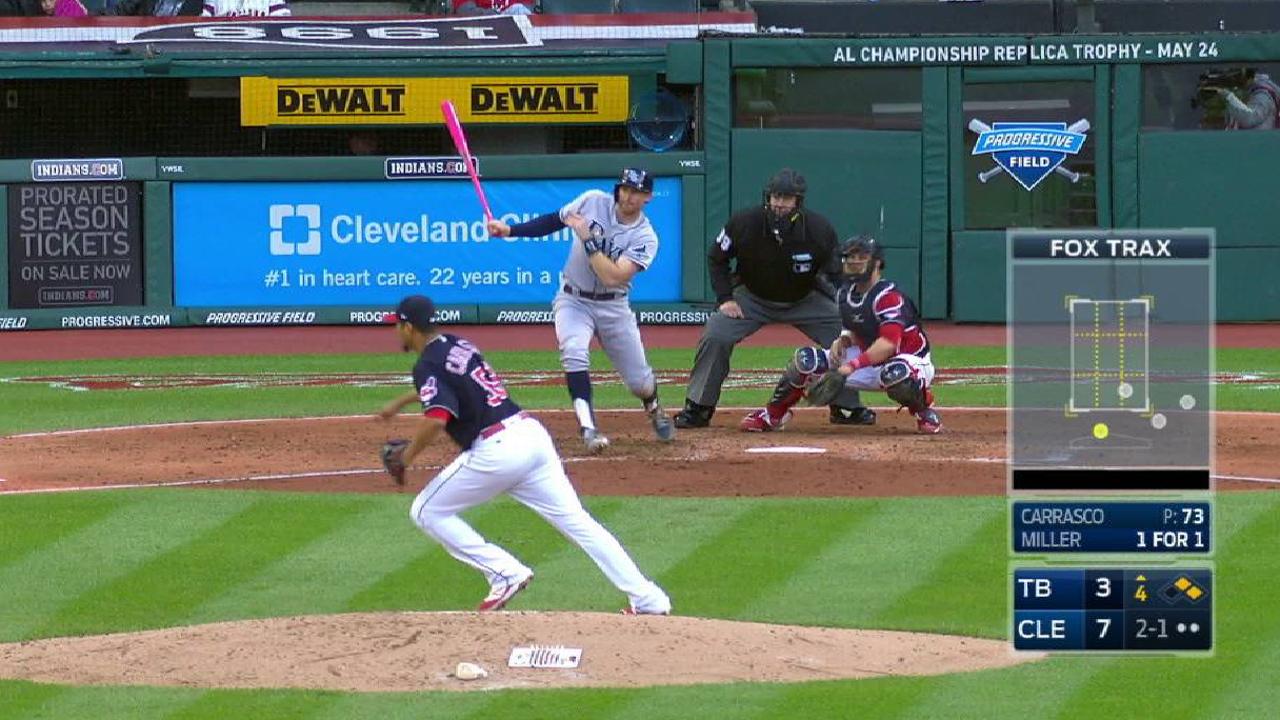 CLEVELAND -- Brad Miller missed his second consecutive game on Wednesday afternoon due to the lower ab he injured in Monday night's game.
"I'm sure he will get checked out [by a doctor], but given the off-day [Thursday], that will give him three days," Rays manager Kevin Cash said. "We just have to kind of wait and see how he felt today. We weren't expecting him to be in there. So hopefully he's a quick healer and three days works."
Miller told reporters on Tuesday that he "tweaked" his lower ab in his final at-bat in the Rays' 8-7 loss to the Indians when he ran to first. He said it is not a groin, oblique or hernia injury, but it's "in that area."
Cash said there was "concern" regarding whether Miller would need to go on the disabled list, but he added, "We don't know yet. We won't have a doctor [examine him] until [later Wednesday] or tomorrow."
Daniel Robertson started at second base for a second consecutive day on Wednesday. Cash praised the way the rookie has performed in the field while playing second base, shortstop and third base.
"Wherever we plug him, it seems like the days that he plays, he's making a really good play for us," Cash said. "... Just a lot of comfort, whether it's second, short or third."
Bill Chastain has covered the Rays for MLB.com since 2005. This story was not subject to the approval of Major League Baseball or its clubs.