Erasmo's rubber arm invaluable for Rays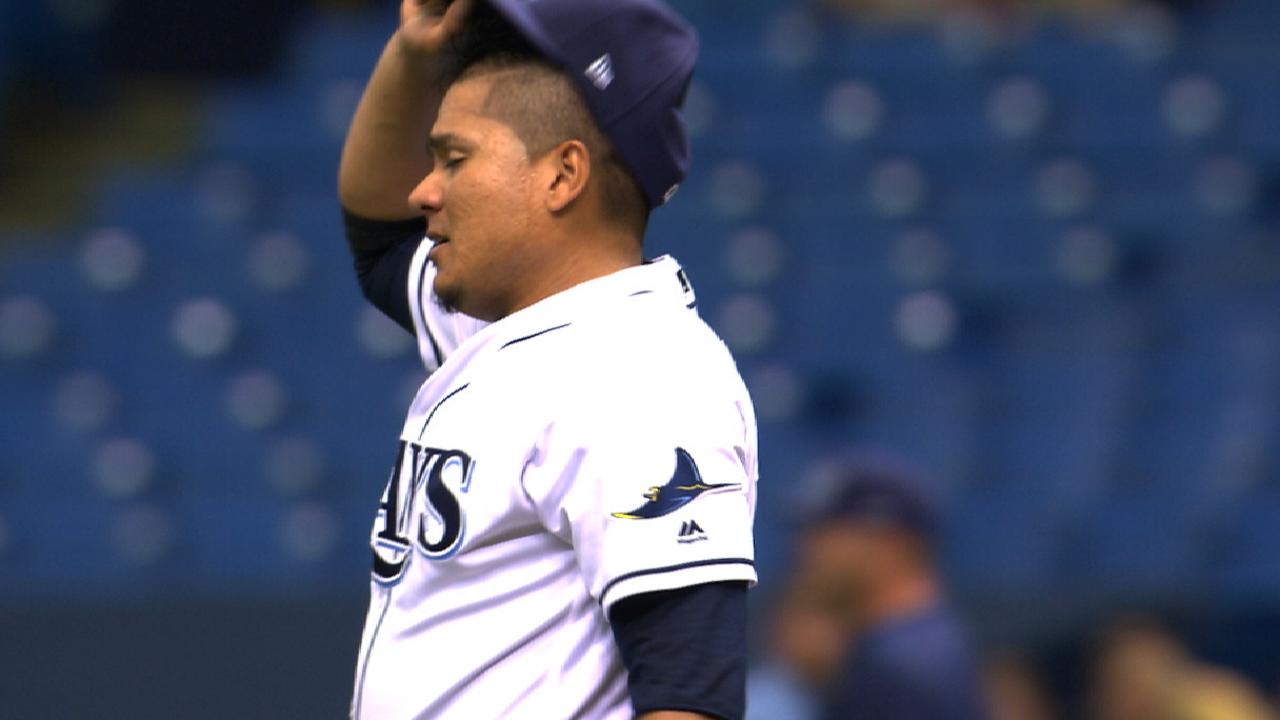 ST. PETERSBURG, Fla. -- Rays right-hander Erasmo Ramirez was mostly a long reliever in 2016, a role he continued through much of this month. But on Thursday afternoon, he was a spot starter, called upon to step in for the injured Jake Odorizzi and an overtaxed bullpen.
Mission accomplished.
Ramirez exceeded expectations in the Rays' 8-1 victory against the Tigers at Tropicana Field, needing only 66 pitches (47 for strikes) to get through five innings of two-hit ball.
"How fortunate for us to have that kind of coverage when a guy like Jake goes down," Rays manager Kevin Cash said. "His versatility is huge and helps us so much. You could probably make a case that Erasmo on a lot of clubs being a starting pitcher.
"We're fortunate to have some depth. But it's good to know that he can come in and fill in at any given moment, get stretched out. His arm is so resilient."
Ramirez said he's willing to fill whatever role is necessary.
"No matter the situation, you have to realize what is your role in that moment," Ramirez said. "It's something I've been working for. Whether you are a long reliever, short reliever, no matter what.
"You have to continue doing the routing that worked for you. You have to attack the hitters and don't give them the chance to realize what you're thinking in that moment."
Joey Johnston is a contributor to MLB.com. This story was not subject to the approval of Major League Baseball or its clubs.