Slimmer Dickerson shows spring back in step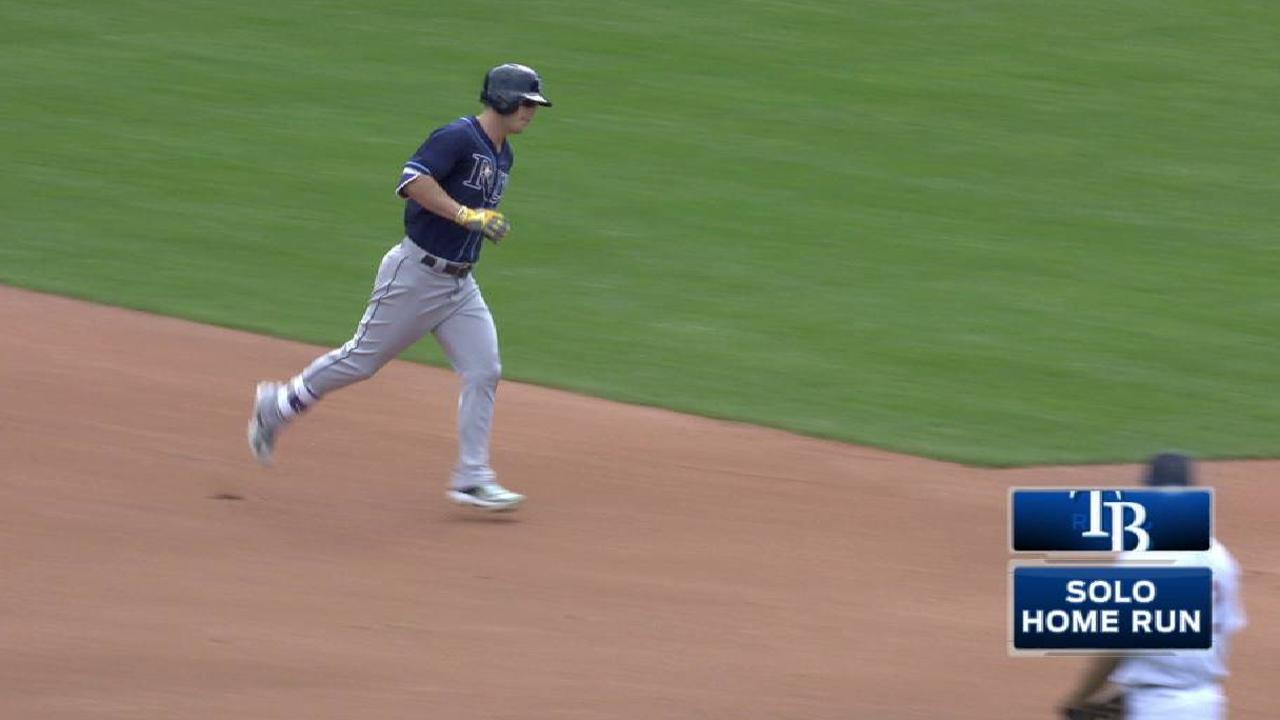 ST. PETERSBURG -- Corey Dickerson showed up at Spring Training 25 pounds lighter. Though it's early in the season, the Rays outfielder/DH looks like a different player on the basepaths and when playing the field.
Dickerson, who weighed 224 pounds after three trips to the disabled list while playing for the Rockies in 2015, remembered seeing a video of himself rounding the bases after hitting a home run last season. What he saw wasn't pleasing.
"I waddled," Dickerson said. "I didn't even know I waddled."
The cumulative effect of moving slower took a mental toll, too.
"I started to think I had to crush the ball to get to second," said Dickerson, pointing out that triples became almost extinct. Prior to his injuries, he hit 19 triples in 2013 at Triple-A Colorado Springs and at Colorado.
Now, he feels totally different.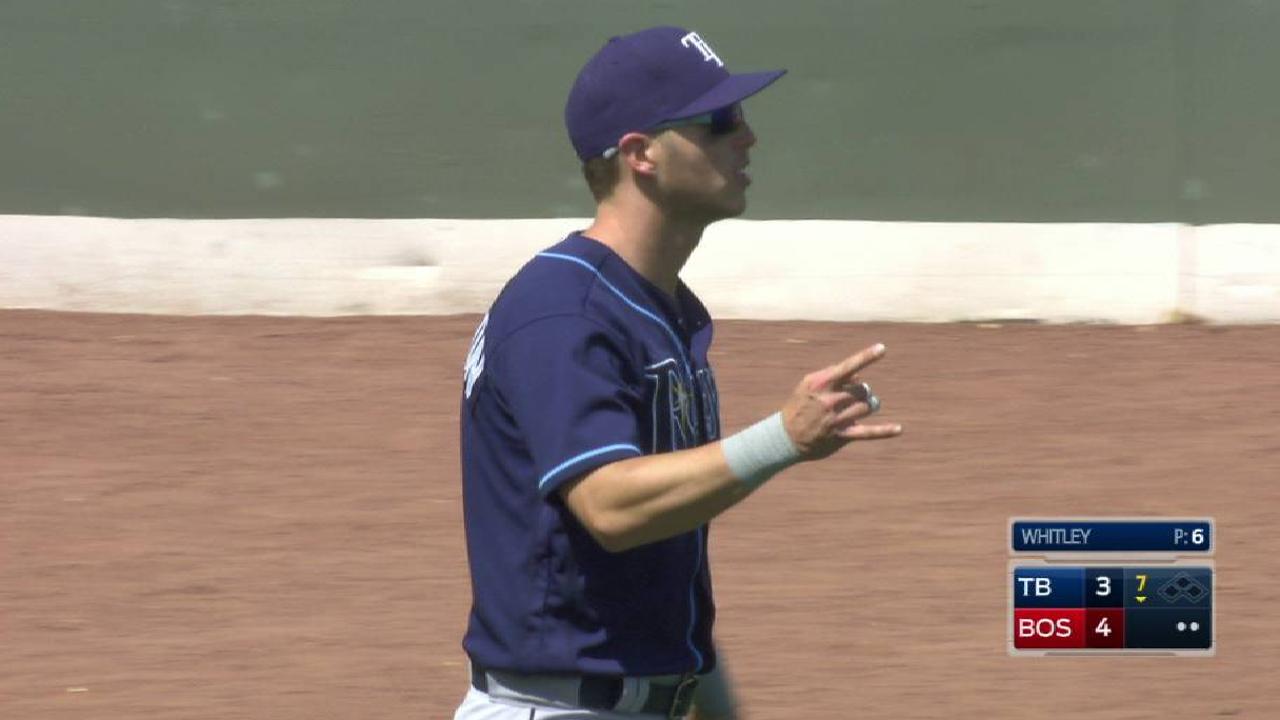 "Actually, I feel like it's 2013, 2014 again," Dickerson said. "I feel like I'm running like that now. I feel it mostly in the outfield. I feel like my first step is so much quicker off the contact of the bat than it was last year. I feel like as soon as the ball is hit, I'm making a read and I have a quicker first step."
Dickerson looks faster going from first to third, or when trying to stretch a single into a double. Rays manager Kevin Cash has noticed the difference mostly when Dickerson is in the outfield.
"I know he hasn't played a ton out there, but the last three or four games, he's been out there pretty consistently and he's been covering, looks to be covering more ground than what he was doing last year," Cash said. "That's a good thing."
Dickerson ranks among the American League's top 10 in doubles this season after logging a career-high 63 extra-base hits in 2016.
"He's a doubles machine, and who knows what, maybe he'll run into a couple of triples," Cash said. "See what happens."
Bill Chastain has covered the Rays for MLB.com since 2005. This story was not subject to the approval of Major League Baseball or its clubs.