Andriese to open season as Rays' 5th starter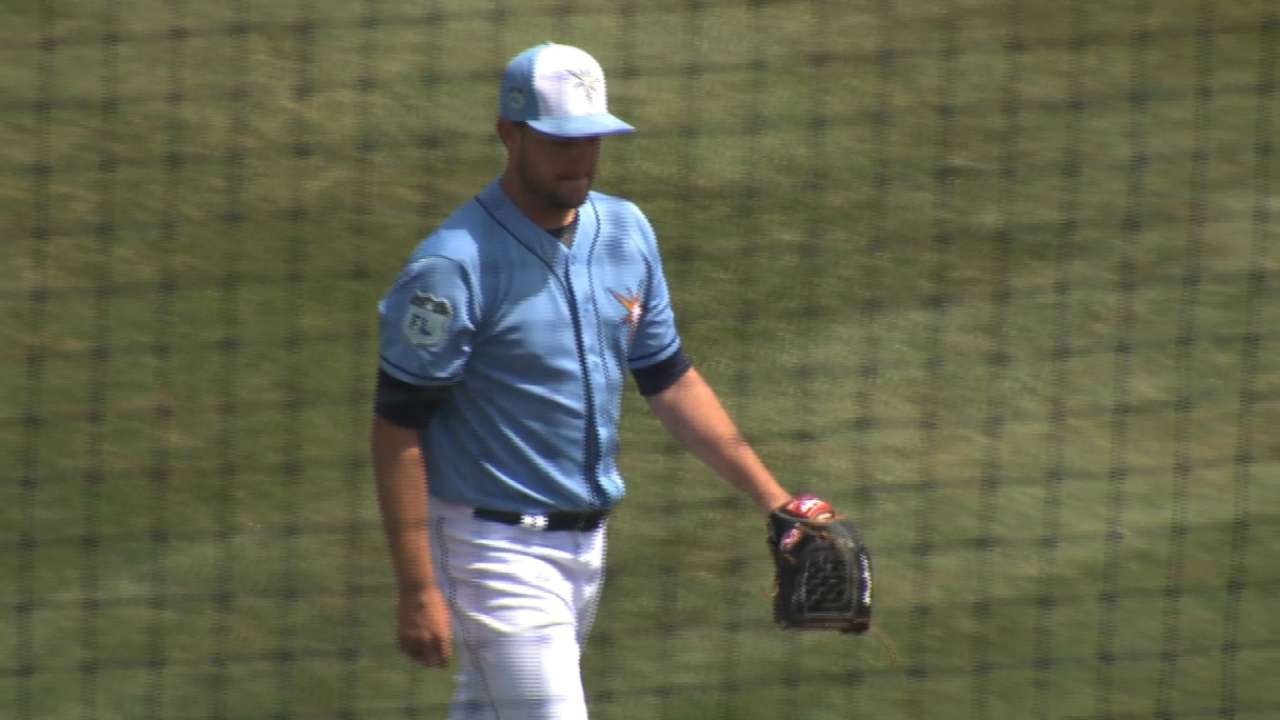 PORT CHARLOTTE, Fla. -- Matt Andriese is slated to be the Rays' fifth starter, which is how he began the 2016 season. Of course, the Rays did not need a fifth starter until May due to the early-season off-days.
"Seems like the schedule's like that all the time," said Andriese of the off-days being scheduled for early in the season. "I'd rather have the off-days mid-to-late in the season when the time's grinding away. I guess it's just the way it works out."
Odds and ends
Casey Gillaspie is a former No. 1 selection by the Rays (2014). The first baseman was asked if being a former No. 1 pick has ever felt like a burden.
"Not here," Gillaspie said. "I think in some organizations guys feel more pressure to try and be something they're not. But here with the Rays, they've been nothing but awesome with me. They've really let me just go out and be the player that I am. I think that's really helped me kind of overcome that."
Bill Chastain has covered the Rays for MLB.com since 2005. This story was not subject to the approval of Major League Baseball or its clubs.