Kiermaier excels on day he lands big contract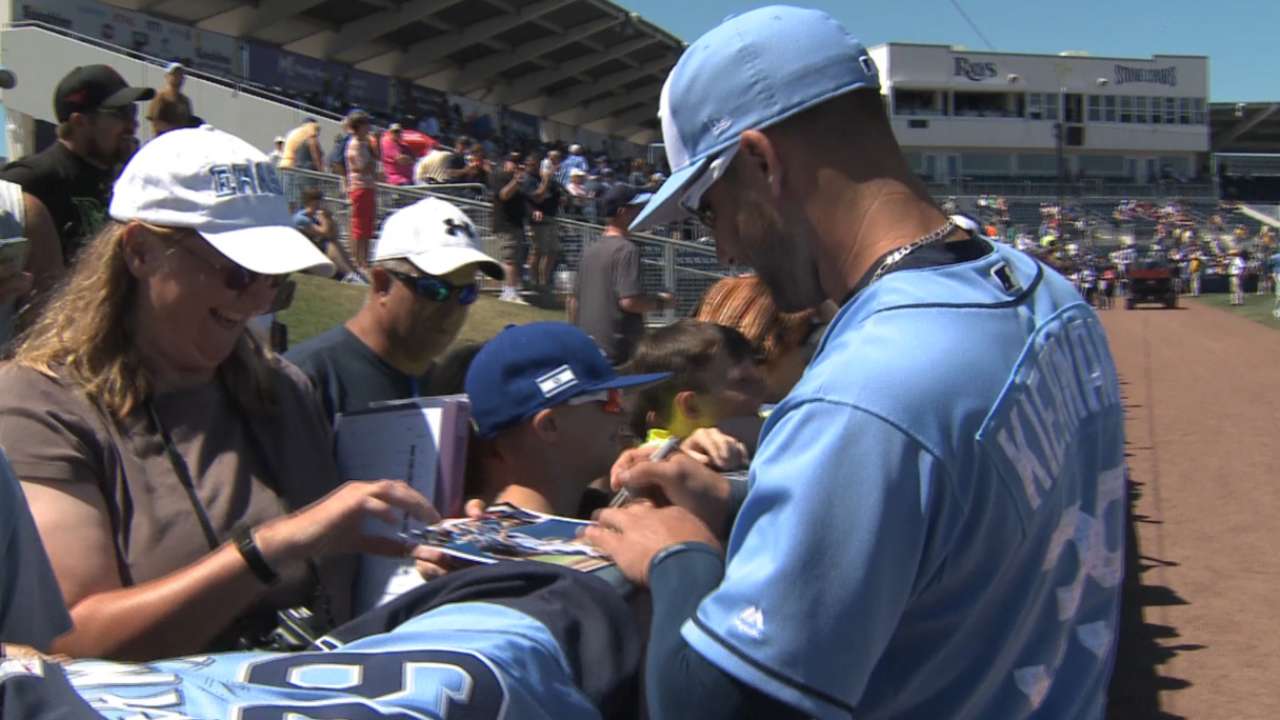 PORT CHARLOTTE, Fla. -- Pittsburgh used the long ball on Monday to take a 5-4 win over Tampa Bay at Charlotte Sports Park.
Rays starter Blake Snell hit David Freese with a pitch leading off the fourth, then fell behind 3-1 to Jose Osuna, who promptly deposited Snell's next offering over the wall in left for a 2-1 lead. It was Osuna's team-leading fifth homer of the spring.
On the day Kevin Kiermaier signed a six-year, $53.5 million deal, the Rays center fielder fittingly legged out an infield hit in his first at-bat in the first inning, stole second base, moved to third on a wild pitch, and scored on a single through the infield. He finished the day 2-for-2 with an RBI.
Jordy Mercer added to the lead with a two-run homer off Snell in the fifth, putting the Pirates up 4-1.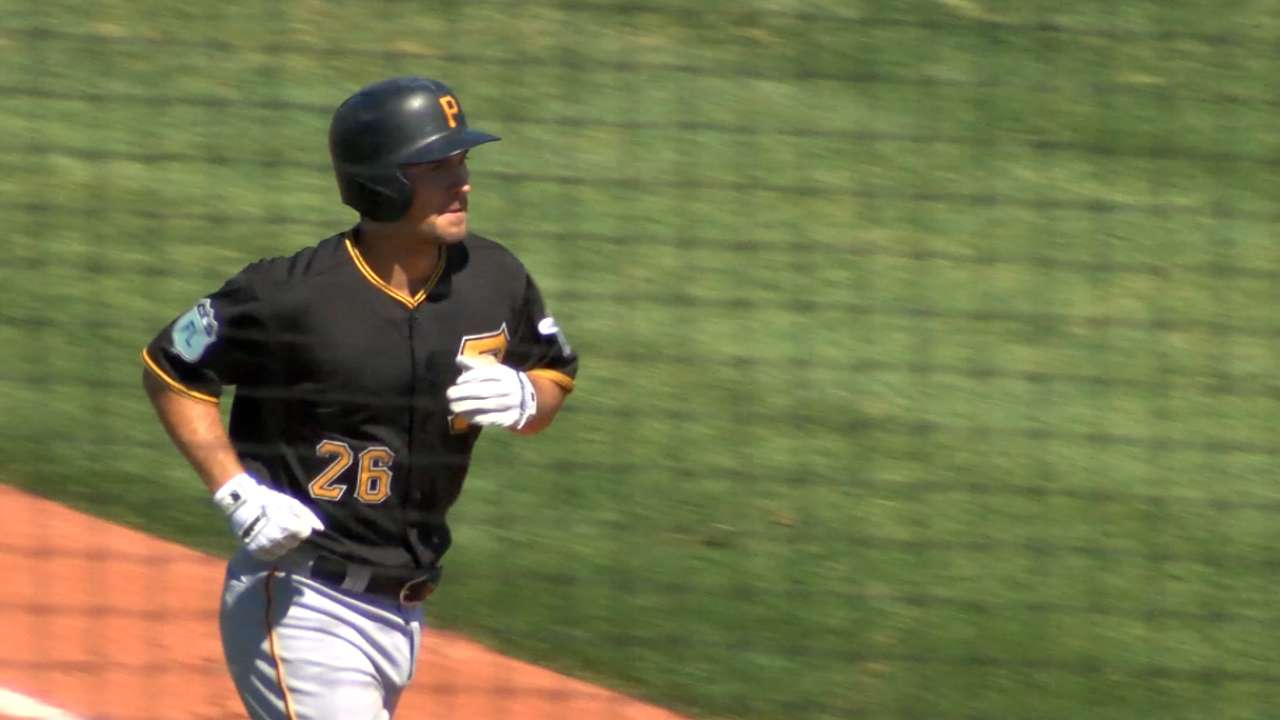 Snell, who will be the Rays' No. 4 starter, made his fifth appearance (fourth start) of the spring and allowed four runs on seven hits and two walks while striking out three in five innings.
• Andriese to open season as Rays' fifth starter
When asked if he'd missed locations on the home runs, Snell smiled: "Is down the middle bad?"
Right-hander Jameson Taillon, the Pirates' No. 2 starter, allowed two runs on four hits and two walks while striking out four over 4 1/3 innings.
"Overall I thought it was OK," Taillon said. "I got my pitches in, got my work in. Good and bad. Thought my delivery was kind of inconsistent. I'd nail some pitches consistently, a couple in a row. I'd lose it for a second. I'd find my way back into it.
"That's kind of the fight. You have good days and bad days. You try to just shorten the gap between good and bad. I thought I did a good job of fighting through it. Got some good work in."
• Pirates trim roster by sending four to Minors
Tampa Bay tied the score in the seventh on back-to-back RBI doubles by Mallex Smith and Patrick Leonard. But the Pirates answered in their next at-bat when Osuna grounded into a force out to drive home Trace Tam Sing and give the Pirates a 5-4 lead.
Pirates Up Next: Right-hander Chad Kuhl, all but guaranteed to be the Pirates' fourth starter, will pitch for the Bucs as they host the Rays at 1:05 p.m. ET on Tuesday at LECOM Park, in a game available on MLB.TV. Right-handers A.J. Schugel and Josh Lindblom are also scheduled to pitch for Pittsburgh.
Rays Up Next: The Rays will travel to Bradenton on Tuesday afternoon for a 1:05 p.m. ET contest against the Pirates, in a game available on MLB.TV. Alex Cobb will start for the Rays and will be followed by Erasmo Ramirez and Jaime Schultz. Schultz is a candidate for the Rays' bullpen this season, particularly with Brad Boxberger being slowed by a lat problem.
Bill Chastain has covered the Rays for MLB.com since 2005.

Adam Berry has covered the Pirates for MLB.com since 2015. Follow him on Twitter and Facebook, read his blog and listen to his podcast.

This story was not subject to the approval of Major League Baseball or its clubs.