Weeks, Varona come up big against Yankees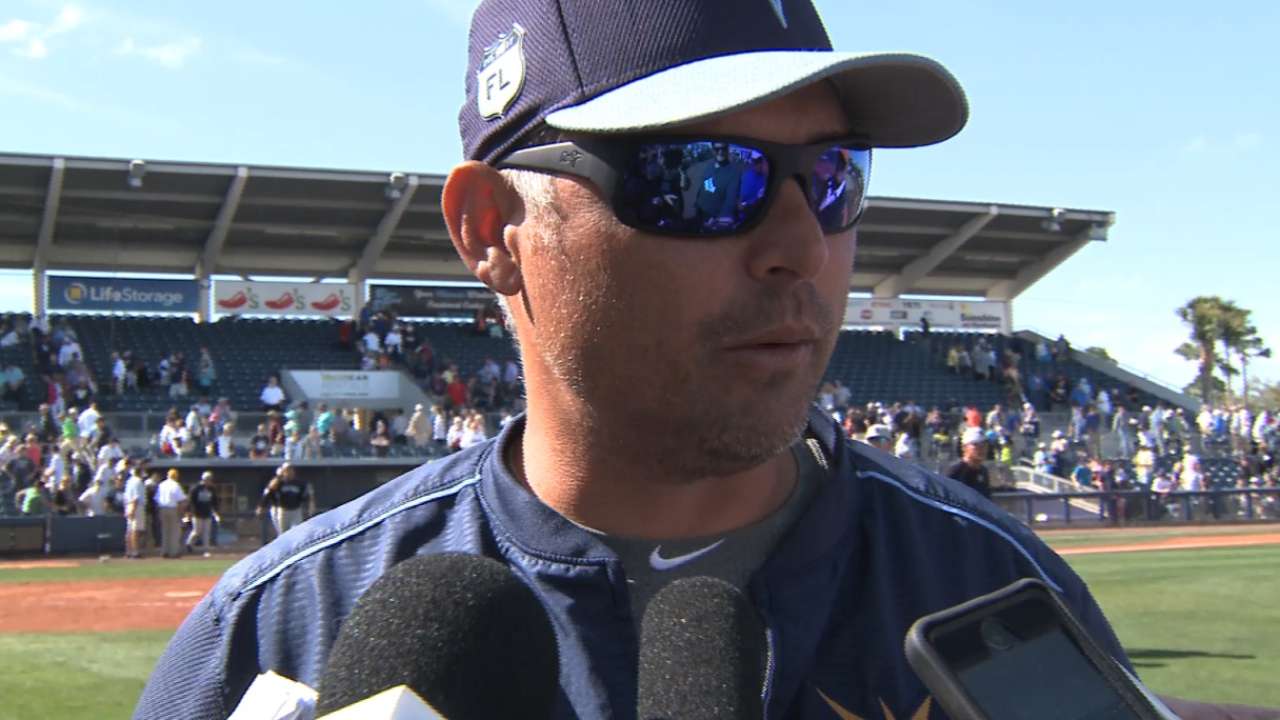 PORT CHARLOTTE, Fla. -- Rickie Weeks Jr. and Dayron Varona each drove in three runs to lead the Rays to a 10-6 win over the Yankees on Tuesday afternoon at Charlotte Sports Park.
Weeks got Tampa Bay on the scoreboard with an opposite-field solo home run off Luis Severino in the second. Then the Rays turned their offense up a notch in the fifth, when they sent 12 batters to the plate, scoring six runs to take a 7-3 advantage. Leading the way in the big inning were Varona, who hit a two-run homer off Johnny Barbato, and Weeks, who hit a two-double and later scored on a wild pitch.
Gary Sanchez got the Yankees going in the first with his fourth home run of the spring, a solo shot off Rays starter Jake Odorizzi. The Yankees kept after Odorizzi in the second. Gleyber Torres hit an RBI double to right, and Ronald Torreyes added an RBI single to left to put the Yankees up, 3-0.
"I got my work in, that's for sure," Odorizzi said. "It was a tough day with the wind, to try and mix my breaking pitches. ... Just really didn't have a good feel for some of them. But I just kept throwing them, and throwing them. Now is the time. … [I was facing the Yankees] for the second time in a row, and they happen to be our Opening Day opponent, so there's really no reason in my mind to attack them how I would normally do that."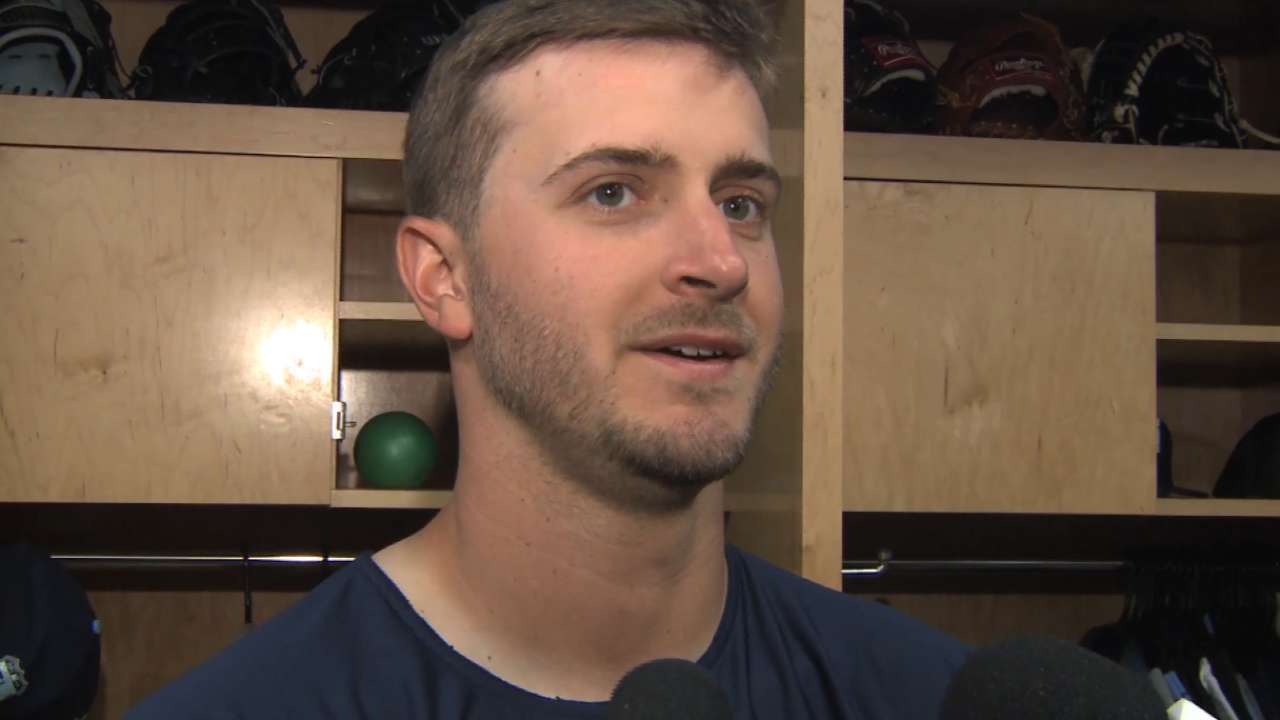 Sanchez went 1-for-3 and is hitting .345 this spring.
"There was a lot of hard work [done] in the offseason," Sanchez said through an interpreter. "Right now I'm getting really good results."
Torres hit a two-run homer off Jaime Schultz in the sixth to cut the lead to 7-5. The Rays answered with three runs in the bottom half of the inning, highlighted by Willy Adames' two-run single to push the lead to 10-5.
Yankees Up Next: Michael Pineda will continue his spring work with his third Grapefruit League start against the Phillies in a Wednesday night game at George M. Steinbrenner Field, live on MLB.TV. First pitch is at 6:35 ET. Right-hander Clay Buchholz will be making the start for the Phillies.
Rays Up Next: The Rays will host the Red Sox on Wednesday afternoon in a 1:05 contest at Charlotte Sports Park. Matt Andriese will start, and he'll be followed in no specific order by Tommy Hunter, David Carpenter, Xavier Cedeno, Danny Farquhar and Ryan Garton. Kyle Kendrick is slated to start for the Red Sox.
Watch every out-of-market regular-season game live on MLB.TV.
Bill Chastain is a reporter for MLB.com.

Corey Long is a contributor to MLB.com.

This story was not subject to the approval of Major League Baseball or its clubs.